Anyone still reading? If you're beginning to feel like this is the remodeling project that never ends, then welcome to our world!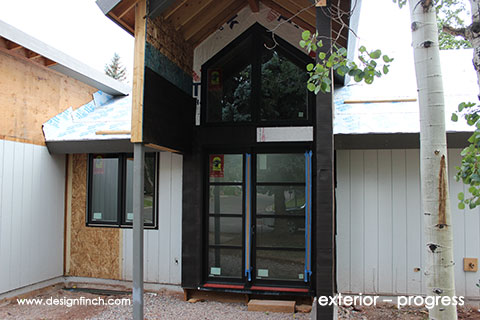 Good news: Our custom front door finally got installed this week and I'm in love with it! We designed it to complement the new garage door, which is coming soon.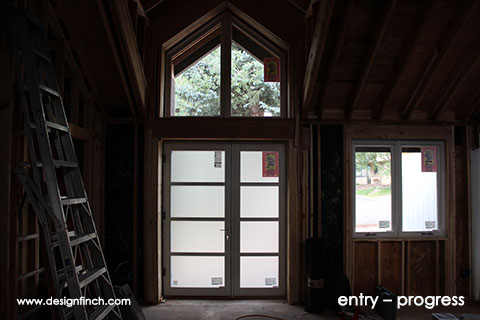 Here's the view of the front door from the interior. The frosted glass lets lot of natural light inside while maintaining privacy.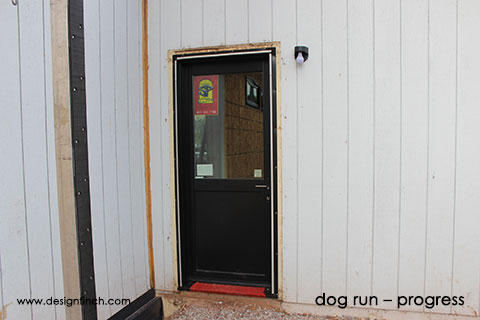 The mudroom door isn't anything super special, but definitely an improvement. We will add a doggie door so the hounds can let themselves in and out of the mudroom to go out into their dog run. Can I get an amen for that?! After more than a year and a half of living in a second story condo, I am so looking forward to not taking the dogs outside 3+ times every day!!!
The fascia and soffits are going up. This seemingly simple step is taking a sweet forever! I think we're on week three of fascia/soffit construction.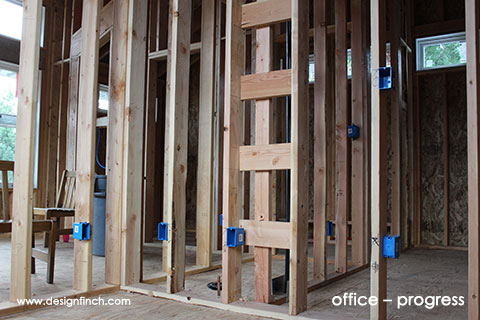 The electrician came at the end of the week and started placing the little blue boxes where our new outlets will go. Jason and I spent hours and hours prior mapping out the electrical plan for our house, including every light switch and outlet. Talk about an exciting way to spend a weekend!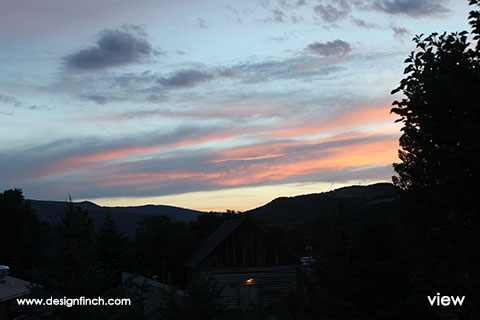 We were over at the house checking progress late in the evening and caught this sunset from the master bedroom. I have a feeling we'll be enjoying lots of spectacular sunsets in our house…..assuming that someday it's actually finished and we can finally move in!