The big news on the homefront: we finally have flooring!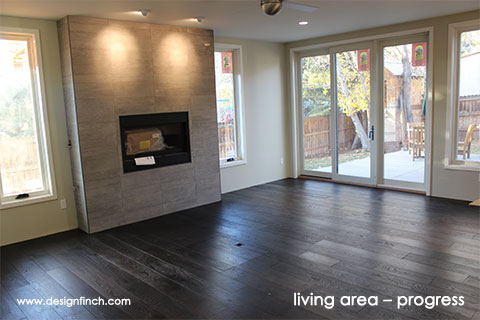 There was a lot of behind the scenes drama to get us to this point! Long story short, the original flooring installer we had lined up flaked out at the last minute so we had to scramble to line up another subcontractor. The new guys saved the day and did a great job for us! The flooring is wide-planked engineered Ventura Mission Oak from Hallmark Hardwoods. We went with a glue down installation method for added durability. We may have been crazy choosing such a dark finish since it will show every speck of dust, but I love the sharp contrast is gives to the space. All of the rooms in the house have the same hardwoods except for the mudroom and bathrooms, which are tile.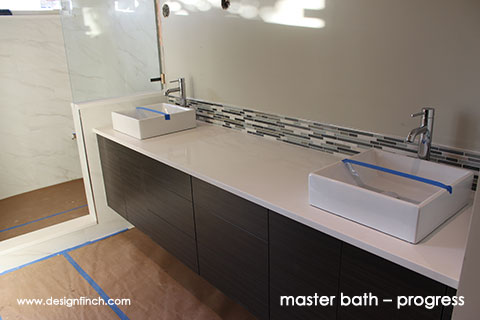 Most of our plumbing fixtures are now installed, too. We did the same European vessel sinks and faucets in both bathrooms. Now we're just waiting for the mirrors and shower glass door to be installed. We're sooo close. The hard part is getting the subcontractors to show up when they say they are going to, and then keeping them there to finish the job once they are finally on site.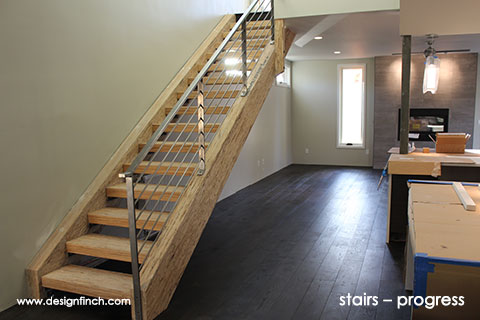 We uncovered the stairs over the weekend and did some cleanup around the house to prepare for the next phase, which is trim and baseboards. If those subs even think about scratching the newly finished floors, they will have some explaining to do to this hot-tempered, patience-drained, very pregnant mama!