Week 16 brought some exciting exterior changes! It's starting to feel like we're inching closer and closer to the finish line. Obviously, I would like things to happen much faster than they are. Our appliances were originally supposed to be delivered this week but we had to call and reschedule for September because we're not anywhere close to being ready for those. But each week the house looks more and more like the final product we envision, so that's encouraging.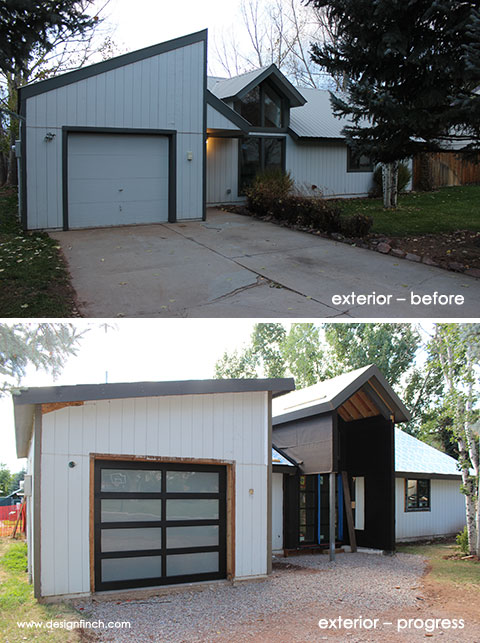 Our new garage door was installed this week! What a difference! The glass is translucent so it lets a lot of light through but you can't see inside of the garage. Let's just hope that I don't back the car into it! The cranky old man who lives next door has already informed me that he has some "concerns" with the style of our garage and front door. He is going to be a real treasure, I can already tell.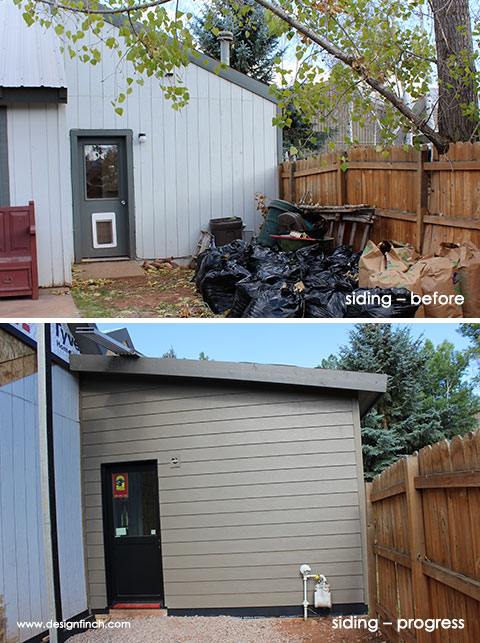 The Hardie siding finally started to go up on Friday. We're really happy with the color we chose (Timber Bark). Depending on the light, it looks gray, brown or green. The stucco guys are supposed to begin on Monday. Fingers crossed, by the end of next week the exterior of the house will be totally transformed.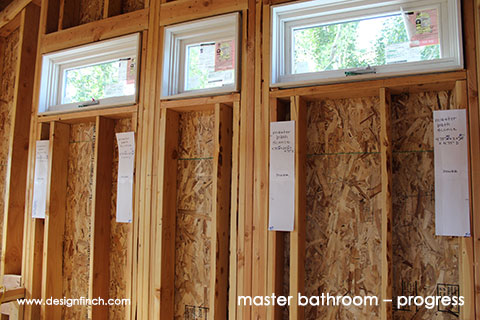 I've spent countless hours researching and ordering lighting fixtures. This week I created paper templates of the fixtures and hung them up in each room to get a better idea of the scale and placement. These are the templates for the four long, vertical sconces in the master bathroom. I'll have to do an entire post on light fixtures soon.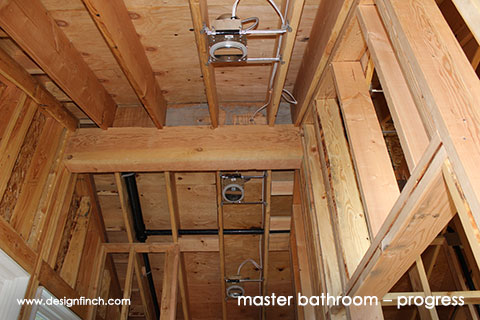 The electrical crew has been at the house for six days already and we have at least three more days to go. We're upgrading most of the wiring throughout the old part of the house to meet code and adding some additional lighting and outlets where they were lacking before. Let's just say I've learned more than I ever wanted to know about electricity through this process. At the end of the day, I couldn't care less about volts or wattage or circuits. Just let there be light already! God had the whole light thing created by day four, so our little ol' house shouldn't be that big of a deal. Right?