I'm behind on my progress posts, so I'm combining the last couple of weeks worth of construction photos. It makes it look like more has happened that way!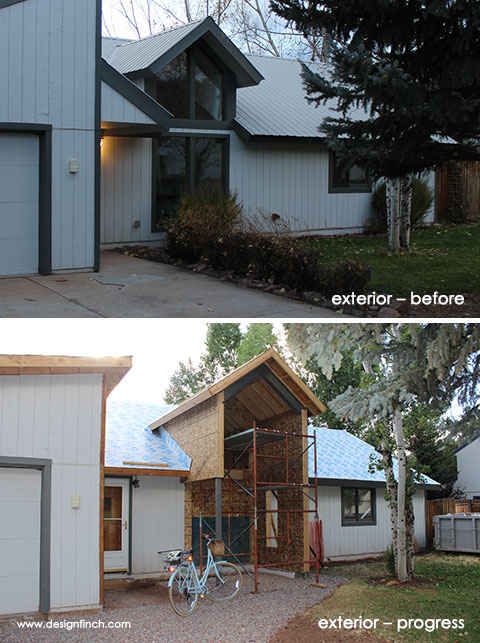 Framing is pretty much complete on the new front entry, although we still have to design and build the planter that will be to the left of the porch. Some site work was also done to prepare the driveway, sidewalk and porch for concrete.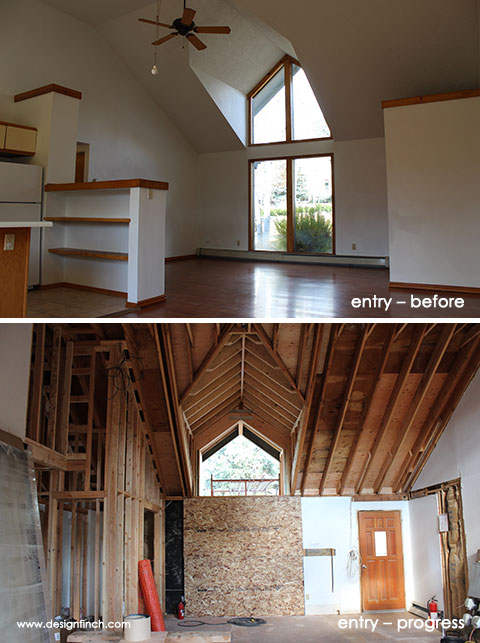 Here's a view of the entry from the interior. The new front door that we custom designed was delivered last week and is waiting to be installed. In the meantime, we're keeping things classy with the plywood barricade.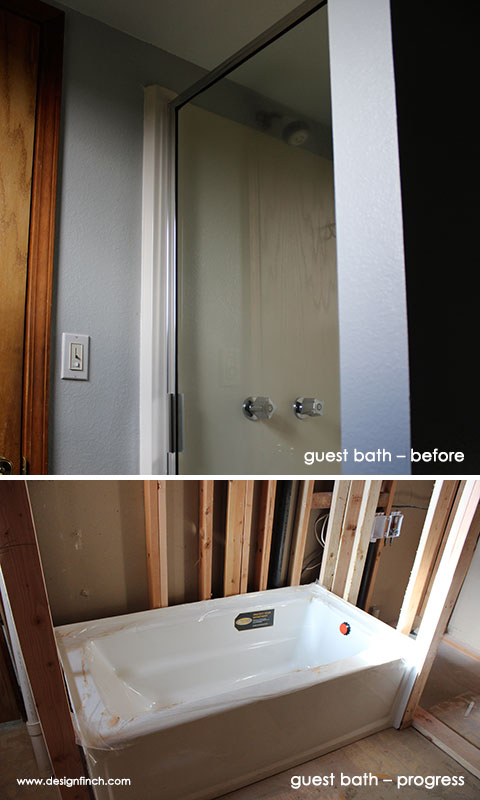 You may remember from previous posts that we combined the existing master bathroom and guest bathroom into one. Here's the new bath tub in place of where the master shower used to be. It's still a fairly small bathroom, but will be so much more functional than the old spaces.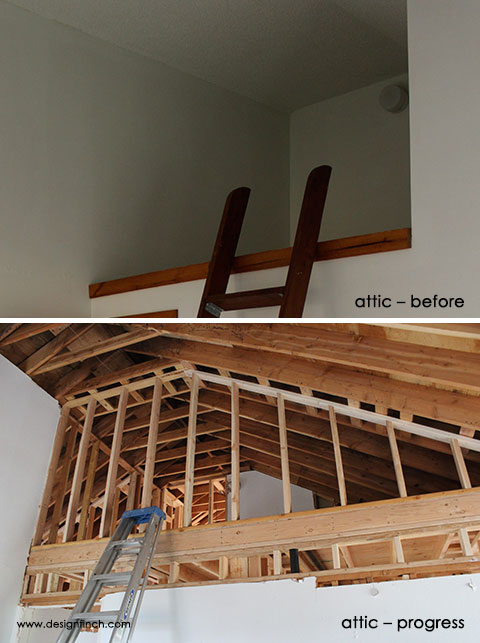 There was also a weird loft in the existing master bedroom that was wasted space. We recently decided to frame it out to become an enclosed attic where we can store seasonal items. The access ladder will go in the hallway. Hooray for more storage space!
Gravel is in place for the new back patio to be poured when the time comes. All of the concrete bids are coming in higher than budget, though. Surprise, surprise.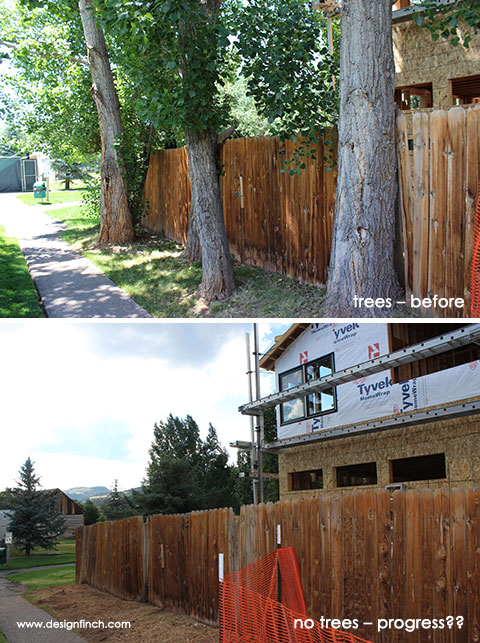 I'm not sure if this can be classified as "progress" or not. We had five mature Cottonwood trees on our fence line, which were actually on property that belongs to the town. According to the arborist, these were the wrong trees in the wrong place. Over the years, they've caused damage to the sidewalk and sewer lines so the town decided to take them down and plans to replace them with a few Honey Locusts. Personally, I'm really sad to see them go – they have probably been there for 30 years and provided great shade and privacy.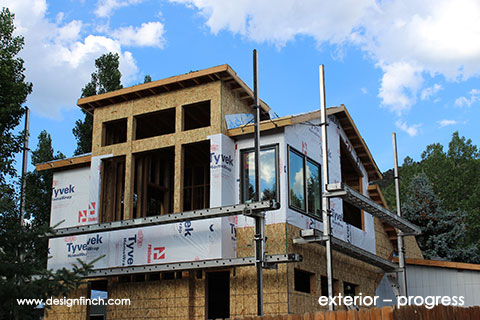 Our new windows arrived last week. So far, only two of the thirty-two windows have been installed. We went with black cladding, which I think will look sharp against our siding materials.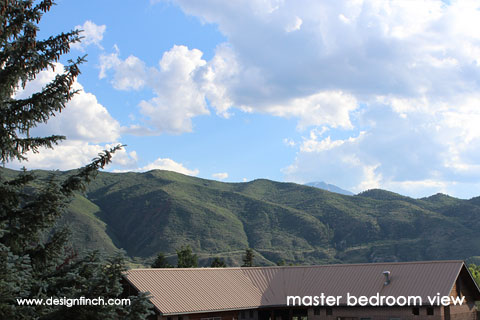 Here's the view from our master bedroom windows now with the trees gone. We can see the top of Mt. Sopris, which is nice. Still miss the treehouse feeling, though!