Week 10 marks the supposed halfway point in our little remodel project. Needless to say, we are far from being halfway done.
Do we even have half of a house at this point? No.
Will I need to check myself into a halfway house before it's all said and done? Yes!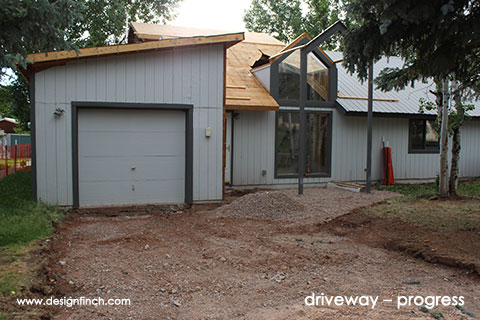 One of more exciting things that happened this week was that the existing driveway and sidewalk were demolished to begin prep for the new entrance. It's fairly safe to say that we will not be winning Yard of the Month anytime soon.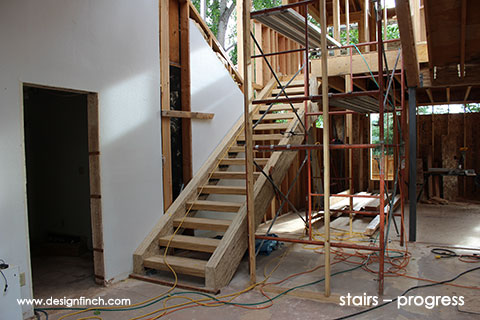 The treads on the staircase are now fully in place. Our next big decision is whether to do wood/glass railing or steel railing. At this point, I'm ready to just string some yellow caution tape up and call it good.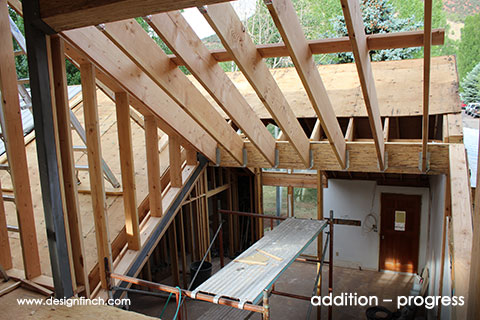 The connection between the existing house and new addition has been a little tricky from the beginning. If this were completely new construction, we obviously wouldn't do this funky slope. But since it's a remodel we are learning to embrace the funk.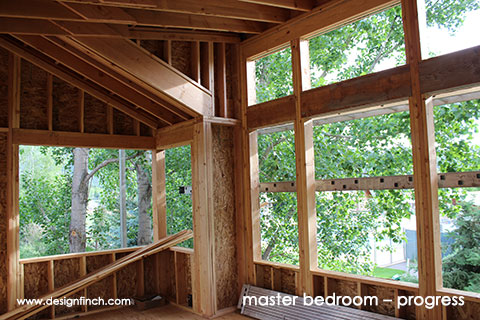 Plywood siding and roofing were installed on the majority of the addition. Hopefully the windows and doors will be delivered in the next week or so.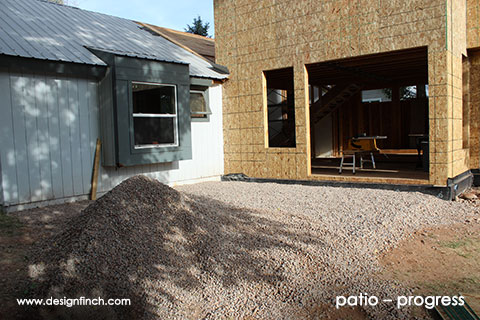 Site work has begun on the patio. Gravel is beginning to seem like a viable landscaping option for the entire yard.
Does cactus grow in the mountains? I hope so.