It's hard to get a sense of the space from photos alone, but in person the house has a good vibe going now. Before construction started, I hated going over there because the interior just felt dismal and depressing. Eight weeks in, it's already starting to feel like a whole different house.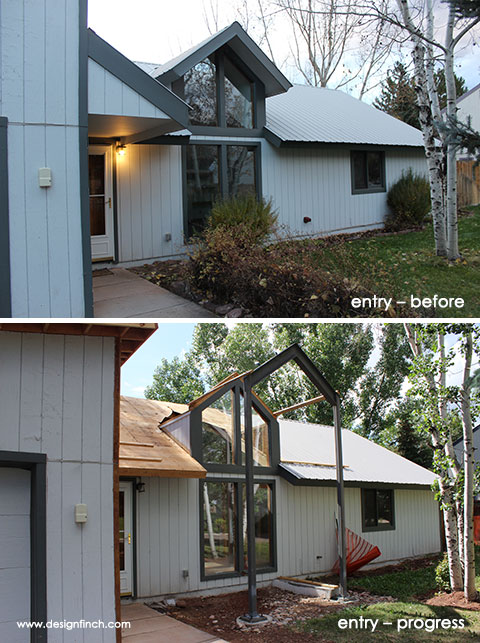 The structural steel for our new front entry was installed this week. There is still a lot of work to be done on the front facade, but this is a start!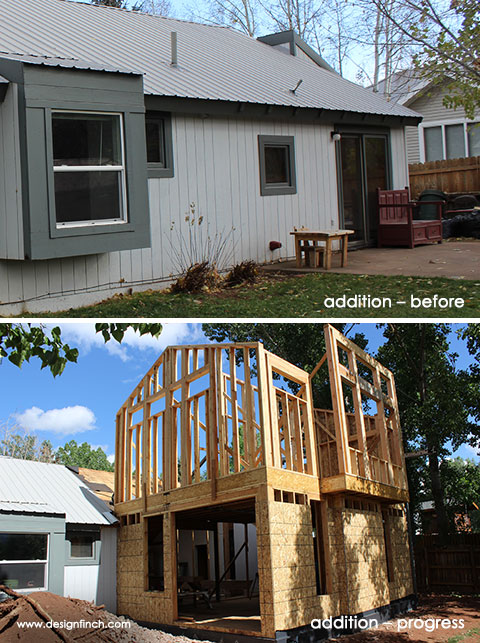 The framing for the second floor is about 70% complete. Construction on the roof is scheduled to begin within the next week.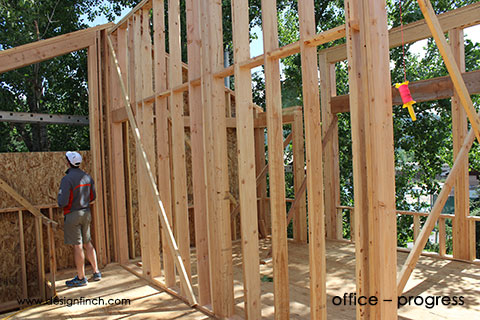 Jason is standing at the top of the stair landing where our office will go. I already love the tall ceilings and big trapezoid window that will let in lots of natural light.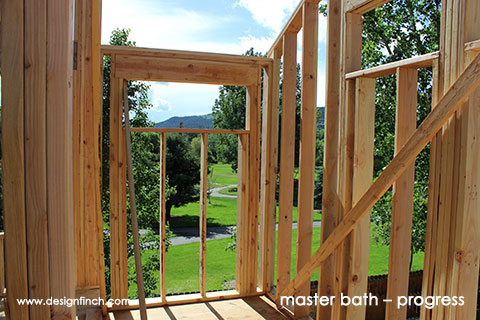 The master bathroom is beginning to take shape. This is the view looking towards the shower. The vanity will be to the right.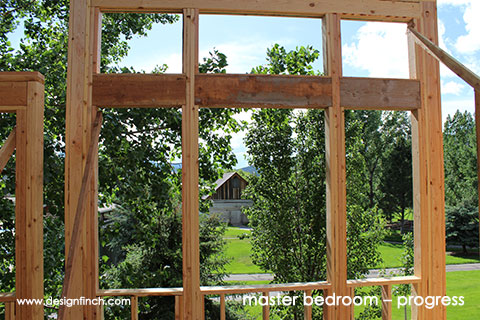 The master bedroom windows are all framed out. Can't wait to lie in bed with my feet propped up and soak in this view on lazy weekend mornings. The further the house progresses, the more anxious we are becoming to get settled in!