Right now construction is about a week behind schedule due to some delays in getting our structural steel. According to the contractor's schedule, the walls should have been completely framed by now and work should have already started on the roof. Other than that little hiccup, things are going relatively smoothly.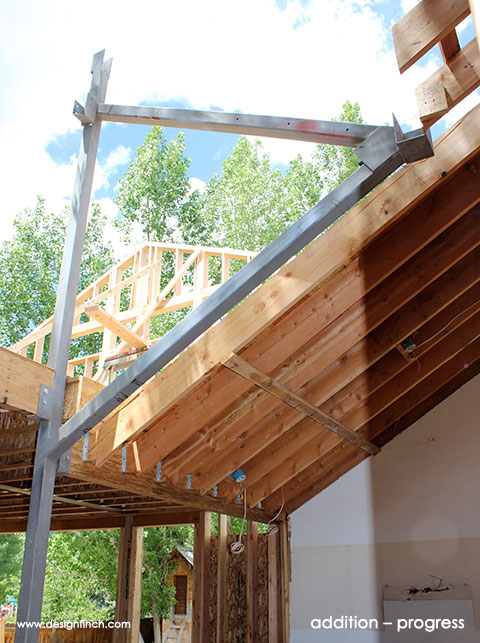 The big steel column that we've been waiting on was finally delivered and installed this week. We lovingly call this thing "the flagpole". It's the primary structural piece that will hold the existing house and new addition together and bear the weight of the roof, so it's kind of important. And also very expensive. I can think of lots of things I'd rather spend money on than a big hunk of steel that will be hidden in the walls!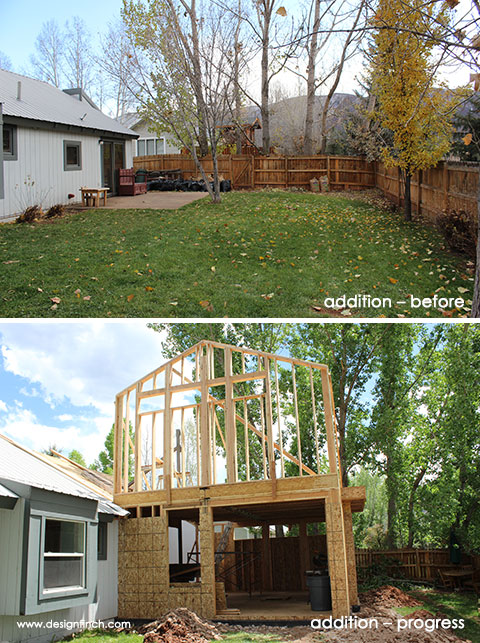 The west wall of the second floor went up! This is the exterior wall of the master bathroom.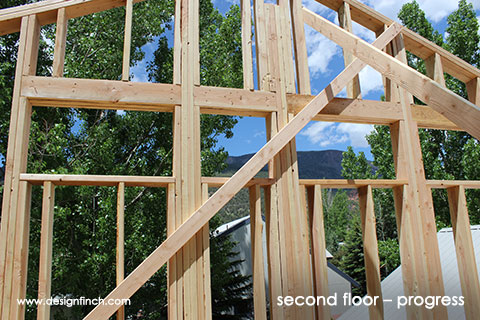 We discovered that we'll be able to see the top of Basalt Mountain from the clerestory windows above the master bathroom vanity! We had hoped that would be the case, but weren't certain until it was all framed out.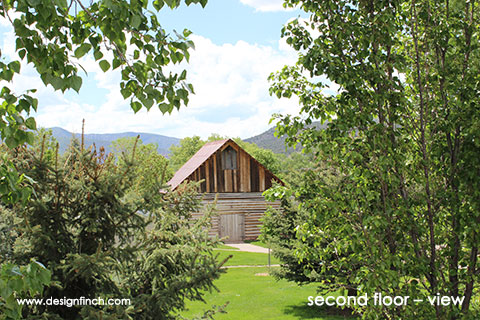 We'll have a view of this sweet, historic barn from our master bedroom windows. It was originally the horse barn on the homestead of one of the original pioneering families of Basalt. A few years ago it was restored into a living history museum.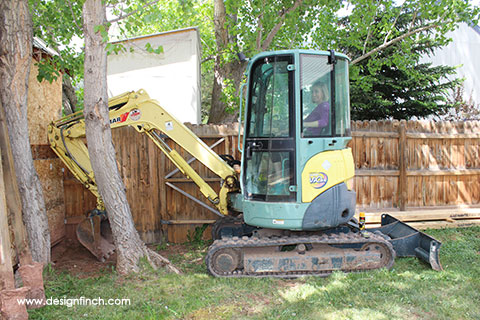 The excavator came back to do a little more site work around the property. I tried to take it for a spin when no one was watching, but they keys were nowhere to be found.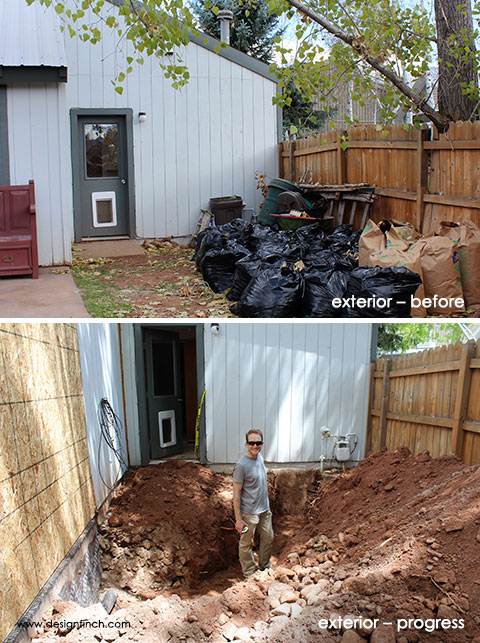 The excavator dug a trench from the existing mechanical room to the new addition. I'm told this is where the plumbing for the radiant heat will go, but I was really hoping for a moat.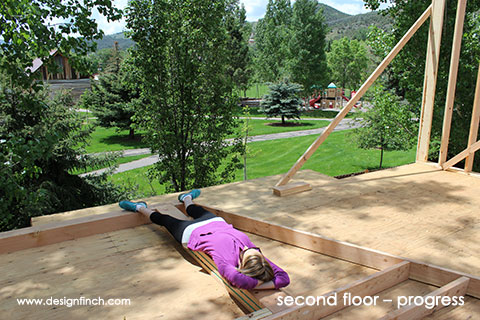 What can I say? The construction process is exhausting! A girl has gotta catch a nap when and where she can…..