Week 6 was relatively slow compared to previous weeks, but I do have a few progress pictures to share: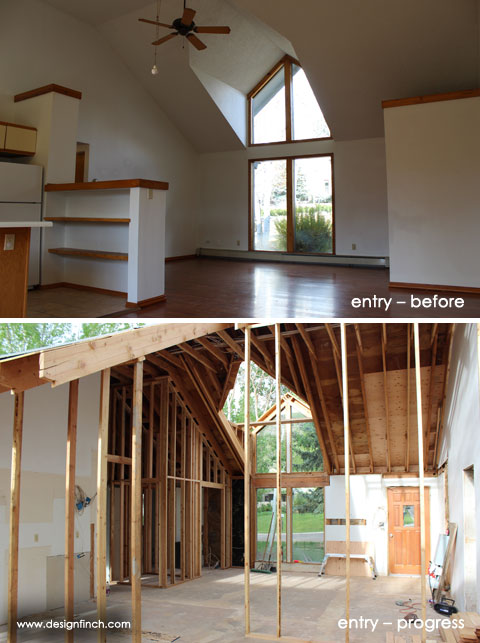 Work started on the new entry where the gabled roof will be extended to the front porch. We also finalized the design of the new custom front door and I think it will add some much-needed contemporary flavor to the facade. It's being fabricated now and should be delivered along with the windows in a few weeks.
The coat closet and pantry were also framed adjacent to new entry. We decided to slightly increase the size of the pantry because it felt too small once the framing started to take shape.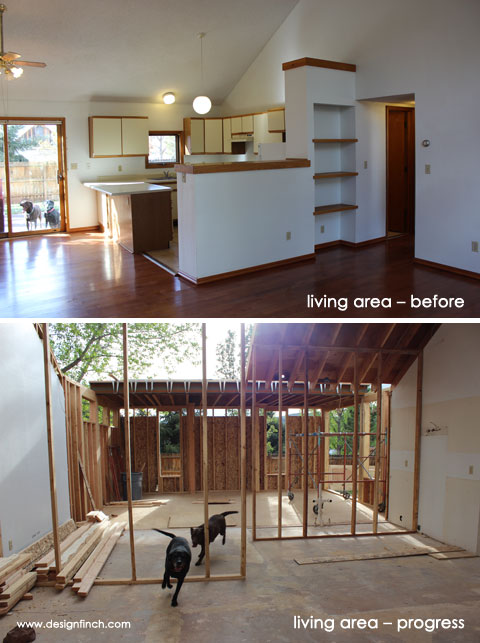 The steel beam that supports the second floor was hoisted into place by a crane (unfortunately we weren't on site for that photo opp!). The floor joists for the master are beginning to go up. The contractor is still waiting on a steel column to be fabricated and delivered which will support the stairs and the rest of the second floor. It's scheduled to arrive in the next day or two so that progress on the addition can continue. In the meantime, the dogs are enjoying running laps through the temporary bracing.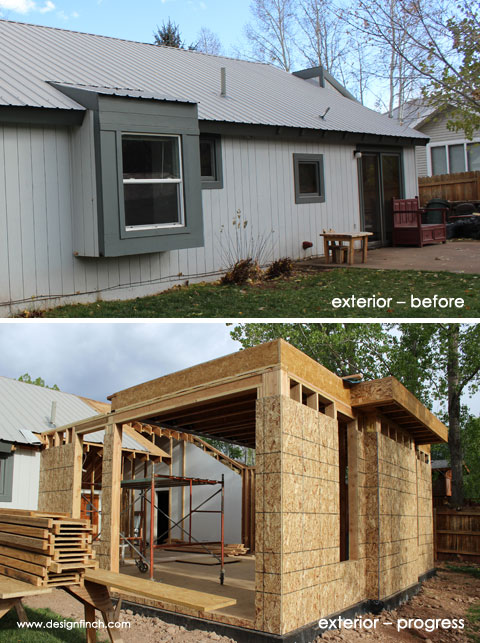 Here's an exterior view of the decking going up on the second floor.
And another view of the addition from the east. This part of the backyard will become the dog run, so if you think the landscaping looks rough now, just wait until the dogs get ahold of it…..