Construction continues! It was another productive week at the job site, as evidenced by these photos: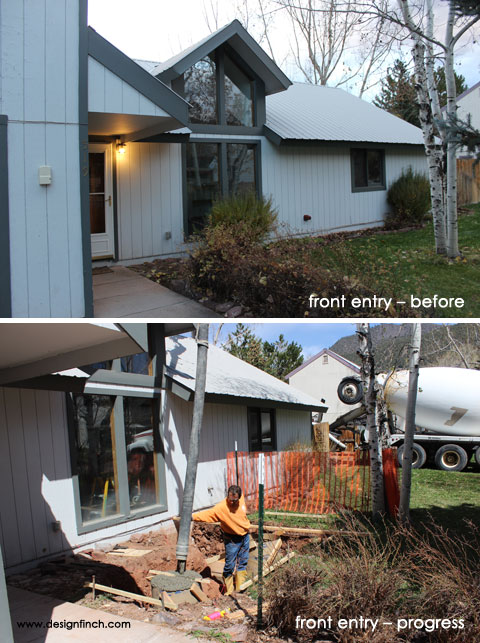 With excavation complete, the formwork for the footers were built and the concrete was poured. The footers shown here are for the columns that will support our new front entry.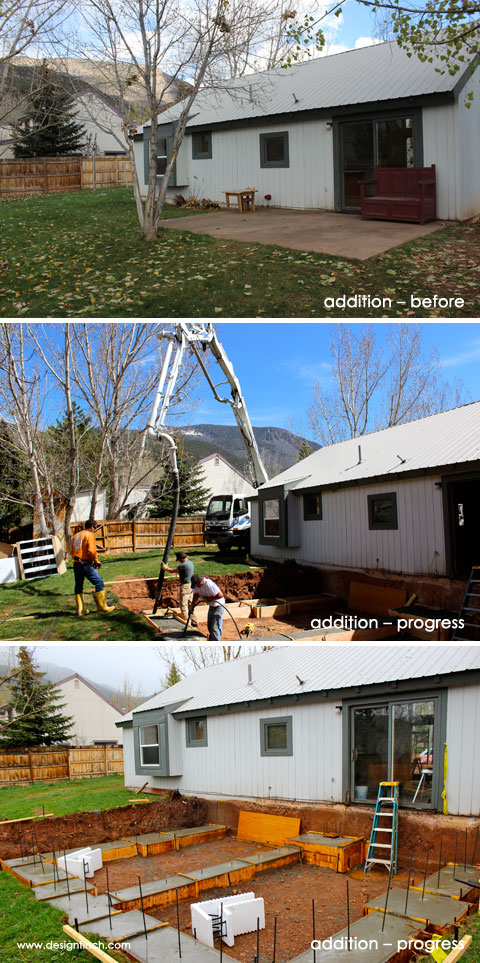 The concrete footers were also poured for the new addition. Now they will begin building the foundation walls using the white styrofoam blocks seen in the bottom photo. It has rained off and on all weekend long, so the "money pit" is a muddy mess!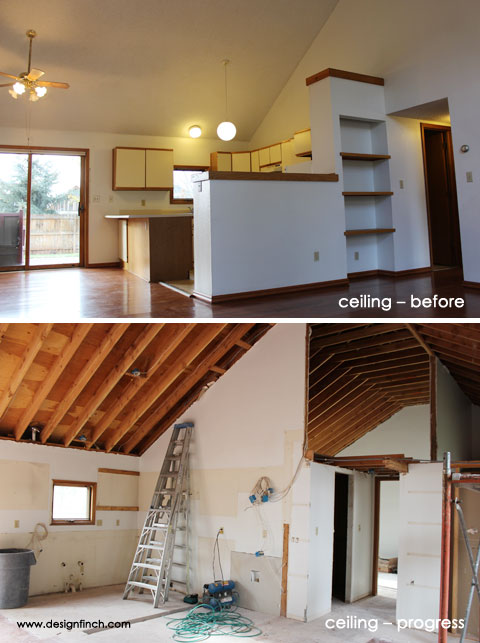 Demolition continued inside the house, where the half wall and bookshelves that separated the kitchen from the living area were removed. The ceilings were opened up and the insulation batts were taken out temporarily so that we can blow in some foam insulation and redo some of the electrical wiring up there. As with most renovation projects, things seem to be getting worse before they get better!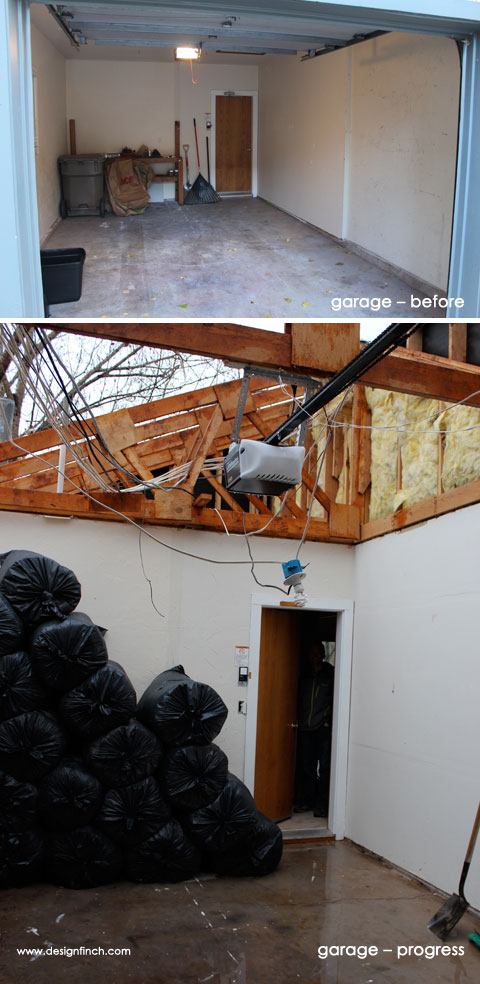 The garage roof was scraped for a couple of reasons. The existing roof pitch over the garage is really steep which doesn't do a lot for curb appeal, plus it creates avalanche-like conditions when snow starts to melt off the roof. Of course, as soon as the roof was off completely, the clouds opened up and it began to pour down rain…..inside of the house!
Never a dull moment around here!