We hired a contractor and construction is officially underway on our house! The crew started on April 14th and it's amazing how much progress they made in the first week.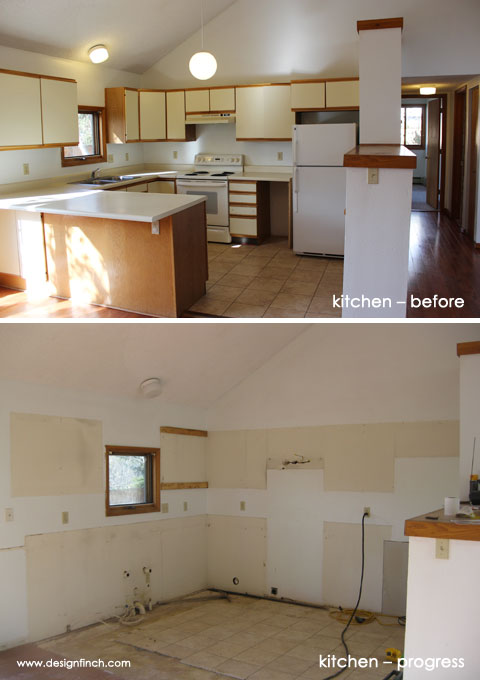 The weekend before the contractor began, Jason and I completely gutted the kitchen. We donated all of the appliances to Habitat for Humanity and sold the kitchen cabinets on Craigslist.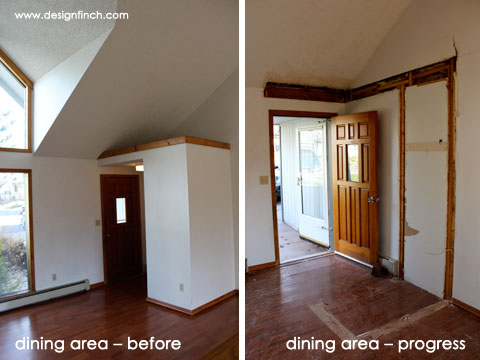 The contractor completed most of the demo within the first couple of days on the job. The existing front door will eventually be relocated and this space will become our new dining area. The coat closet in the old entry was the first thing to go!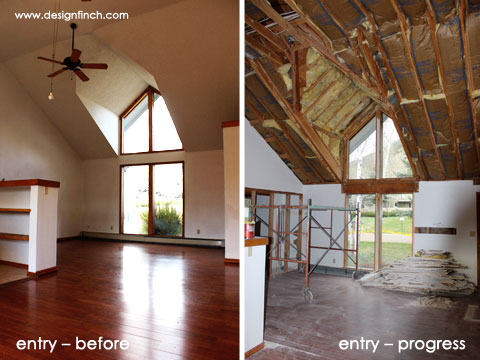 Next came the ceilings. We decided to remove the drywall on the ceilings throughout the house to get rid of the popcorn texture. This will also allow the contractor to blow in foam insulation and re-wire the electricity to add more lighting.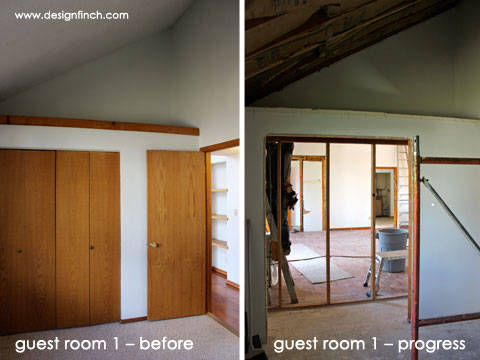 The closet in the front guest room will be relocated to the opposite wall. The old bedroom closet will become the new coat closet, which will be accessible from the new front entry.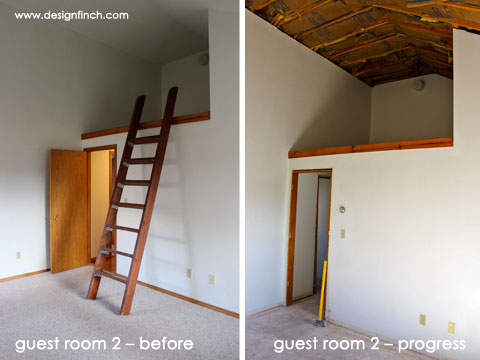 The old master bedroom will become the second guest bedroom. In addition to removing the ceilings, the interior doors and flooring have also been removed throughout the house.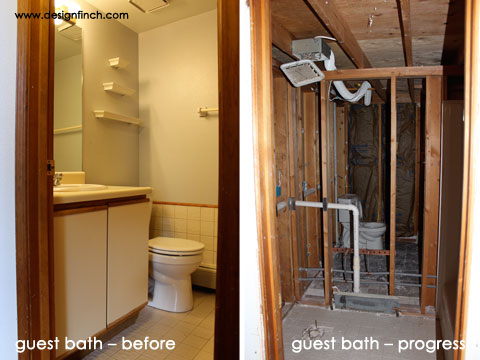 The guest bath is one of the spaces that is undergoing the most dramatic transformation. We are combining two bathrooms into one larger guest bathroom by knocking down the wall that divided the old master bath from the guest bath. We will also be raising the ceiling height in this space to make it feel larger.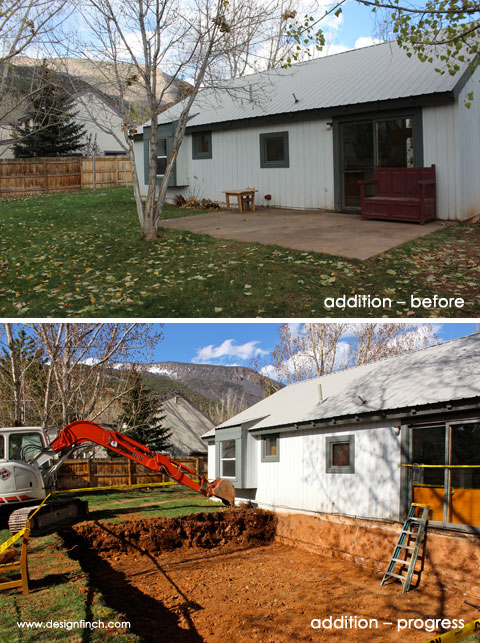 We call this the "money pit" because this is a very, very expensive hole. After the excavator did its work, they brought in a machine to pack down the dirt. This will become the crawl space for our new addition. The new living area will be on the ground floor and our master suite will be upstairs.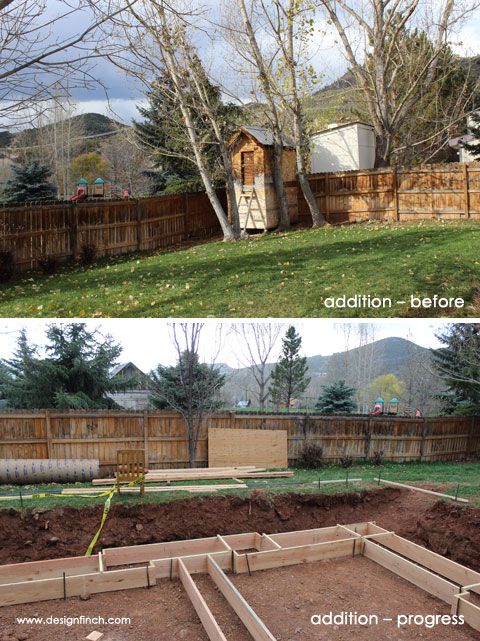 At the end of the week, the contractor began to build the formwork for the footers. We had planned to start pouring concrete next week, but unfortunately it's been raining today. Hopefully it will all dry out soon so that we can continue to move forward. The contractor is estimating 20 weeks for construction, which means we should wrap up the last week of August. It's going to be a busy summer!