Congrats to Liz who was the first to correctly guess "Central Location"! Yep, this little beauty is our new abode: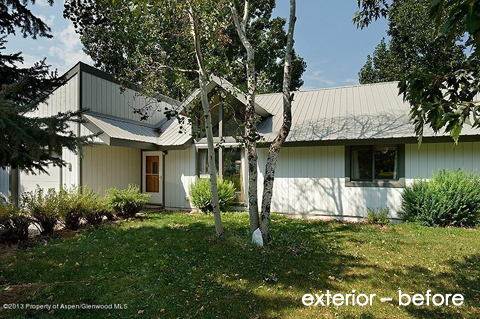 After perusing countless real estate listings, I can believe that the house we purchased was right under our noses the entire time. I walked by this house almost daily on my way to take the dogs to play in the park and never really gave it a second look. I mean, just look at it….it doesn't exactly jump out and scream "curb appeal".
Let me back up a little bit and recap our house hunting journey. The first house we pounced on was The Foreclosure. It was on a beautiful piece of property in a quiet but somewhat rural neighborhood. That house had loads of potential, but went for much higher at auction than we were comfortable spending given the amount of work it needed.
Next, we put an offer in on The Corner Lot. We liked the newer-ish neighborhood, but the seller needed to get more out of the house than we felt it was worth in today's market. At the end of negotiations, we couldn't come to an agreement and had to walk away. I'm still a little heartbroken over that one.
Then, we went really crazy! Although we hadn't originally considered a condo, we loved the location of The Downtown Condo and began to fantasize about living in the historic district above our favorite little coffee shop. We submitted an offer and things happened quickly – our offer was accepted, we went under contract and passed the inspection period. But, two weeks before closing, the appraisal brought up some concerns that made us feel like a condo might not be the wisest investment. We listened to our gut instinct and walked away again.
One afternoon in late August, I was walking the dogs to the park and noticed a for sale sign in front of The Central Location. The house didn't appeal to me at all, but I immediately realized that the lot was pretty incredible. It backs right up to the park and city swimming pool. The public schools, historic downtown and Jason's office are less than a five minute walk along the bike trail. Plus, there are nice views of Mt. Sopris from the backyard. Sold! I didn't even need to see the inside.
As you can tell from the MLS photos, we have our work cut out for us…..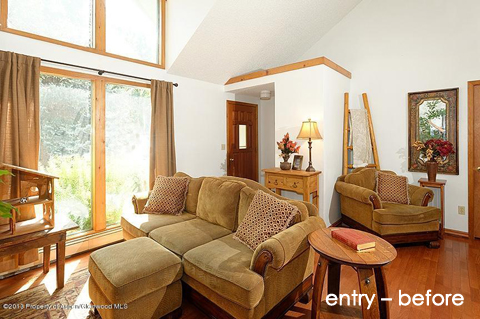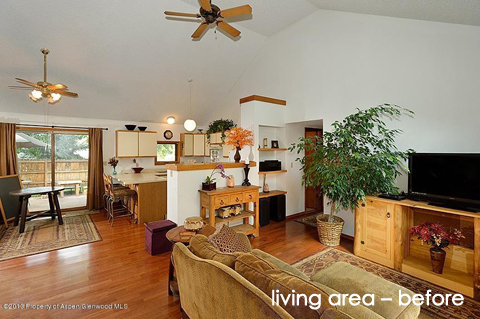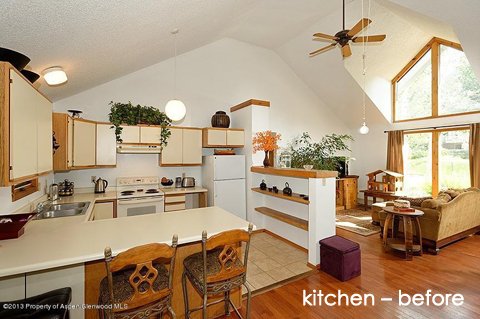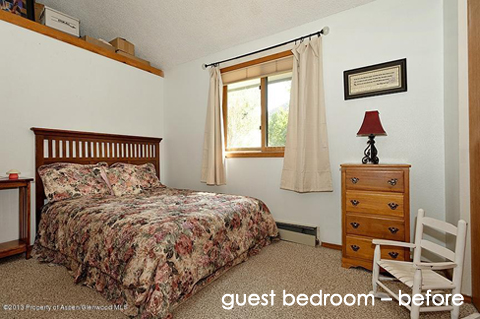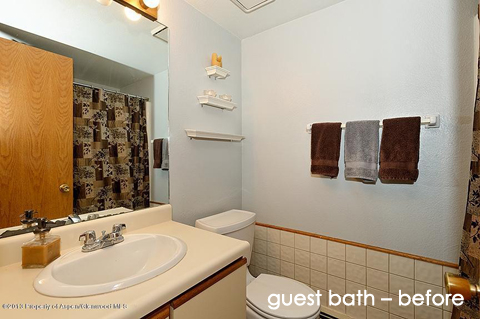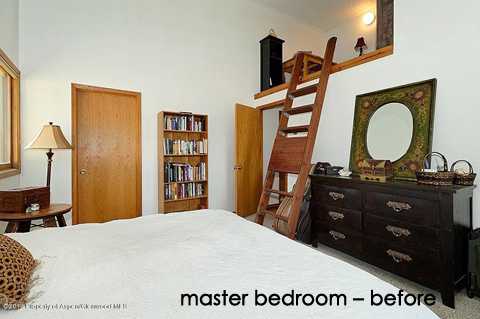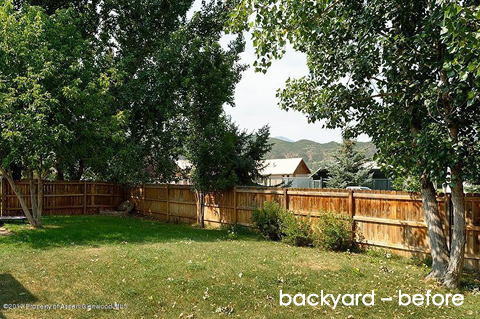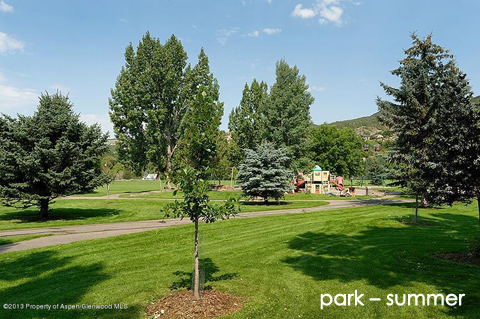 We actually have some pretty big dreams for this house! We're already working with an architect to draw up plans for an addition and to reconfigure some of the existing spaces to make the floor plan more functional. Hopefully we can take better advantage of the mountain views, too. Once construction begins, it will likely be 6-9 months before we can move in and, you know, actually live here. In the meantime, I'm excited about making this house our home and documenting the design and construction process along the way. I fully expect that Lucky #7 will be our nuttiest adventure in homeownership yet!