I just finished downloading all of the pics off of my camera from the past month. They are literally all over the map! Here are a few of the highlights from June.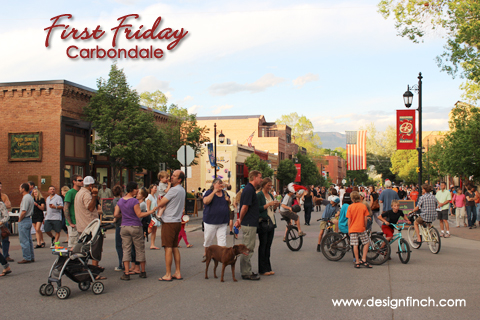 Carbondale is Basalt's next door neighbor. When we need a change of pace, we love exploring Carbondale because it has a really cute historic downtown with some great restaurants. They close off Main Street the first Friday of the month and have all sorts of artists, food vendors, street performers, music and shopping. The weather was perfect this particular evening and we had fun just strolling around downtown. First Friday makes for a cheap date night and some great people-watching! Can you spot the kid on the unicycle?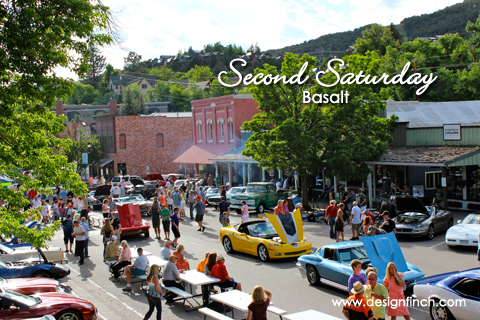 Basalt has a big bash on the Second Saturday of each month during the summer. This month was a classic car show and I volunteered in the Chamber of Commerce's booth serving frosty beverages. Slinging beer is a great way to make new friends. 😉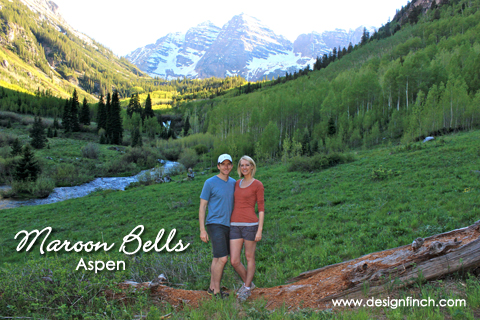 Maroon Bells is our happy place! The park finally opened for the summer, so we packed a picnic lunch and drove up for the day. This time we did a pretty spectacular hike up to Crater Lake and saw lots of wildlife including elk, marmots and a prairie turkey. Yes, a prairie turkey….Google confirmed it.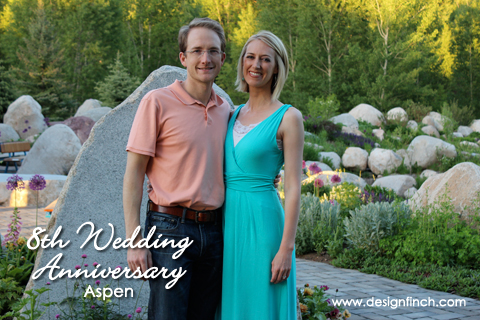 We celebrated eight years of wedded bliss on June 11 with dinner at ellina in Aspen. The food definitely lived up to the hype! We loved everything that we ordered, but both agreed that the Kurobuta Pork Belly appetizer was our absolute favorite menu item. The evening was so nice that we dined outside and then went for a long walk around town. We ended up at the John Denver Sanctuary, where this photo was taken.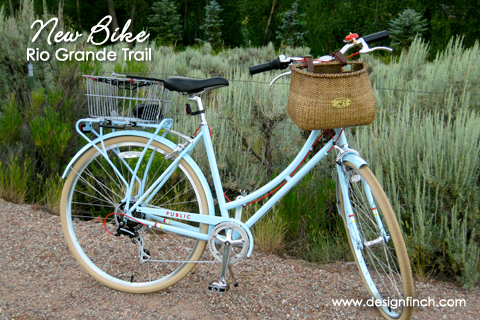 My anniversary gift was a new bike! I've always wanted a retro aqua-colored bike with a wicker basket! My husband knows me well and surprised me with this cutie! We've been going on bike rides almost every evening and it's soooo relaxing. I can't wait to ride her to the farmer's market this summer and fill up that basket with fresh flowers.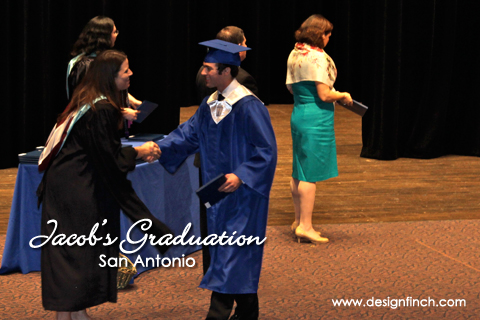 I can't believe my baby brother graduated high school! I mean, not because he's a dummy or anything, but just because he's still a little tyke in my mind.  I flew home to Texas to attend his graduation and then spent a couple of days with my family at the beach in Port Aransas. I'm thrilled that Jacob will be attending college in Colorado! Hopefully he never makes any friends at college so he'll only want to hang out with us on the weekends. That's my plan.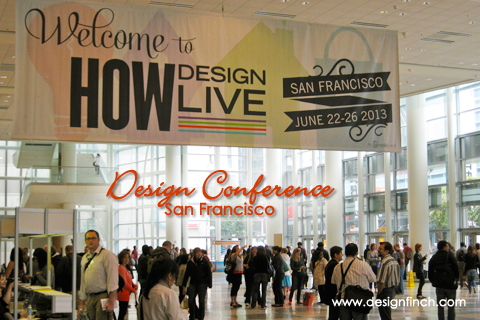 Last week I traveled to San Francisco for the HOW Design Conference. I heard so many great speakers, met lots of new friends, and came home feeling energized and full of fresh, creative ideas. This trip deserves an entire post of its own, which I plan to write as soon as my brain processes all of the information I learned. My three days in San Fran reminded me why I love that city so much. And also why I have a huge passion for good design!