So, finally, some pictures of Colorado! We've been so busy exploring that I haven't yet taken the time to share what we've been up to since moving to Colorado in December. Of course, our main purpose for being here is that Jason is completing his last semester of law school (woohoo!) by interning for an Aspen-based law firm that specializes in water law. It's a dream job for him and he's really passionate about the work he's doing. As an added bonus, we're able to live in a beautiful place surrounded by lots of fun things to do.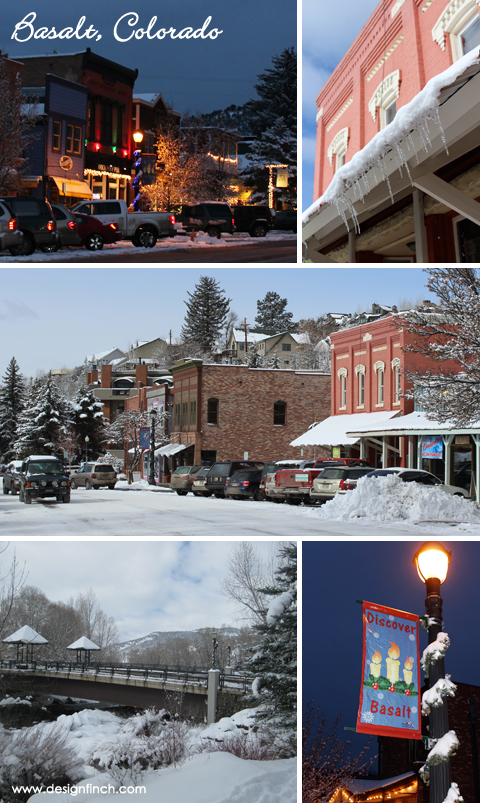 Basalt is a charming little mountain town in the middle of the Roaring Fork Valley between Glenwood Springs and Aspen. It's known for its world-class trout fishing and mountain biking. We'd only visited once very briefly before moving here, so we really didn't know what to expect, but now that we've lived here for almost 7 weeks we realize just how lucky we are to be residents of Basalt. This small, friendly community fits our active lifestyle and already feels like "home". We live downtown in a tiny (I'm talking 733 sq ft!) condo with an amazing view of the Roaring Fork and Frying Pan rivers. I love being able to walk wherever I need to go – the grocery store, library, post office, yoga studio, park, pub…you name it, we can walk there. Since I now work from home, my car often doesn't leave the garage for days at a time. It's fabulous! I feel like Basalt is our own little Stars Hollow and I hesitate even writing about what a hidden gem it is. We hope to have lots of visitors, though!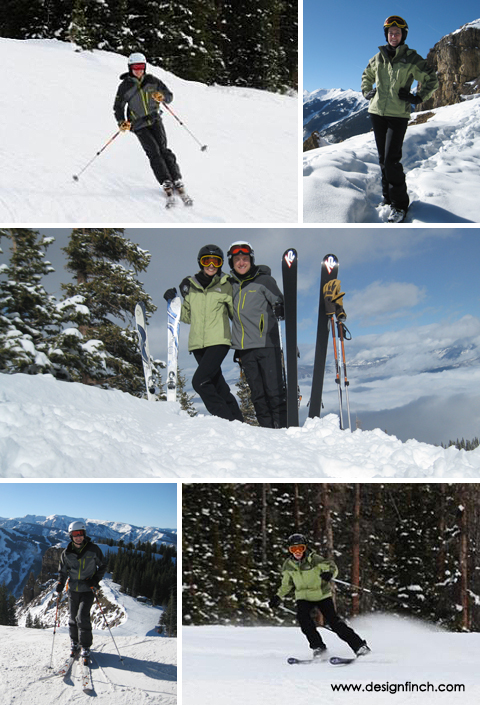 Perhaps the best part is that there are 4 ski resorts within a 20 mile radius – Snowmass, Buttermilk, Ajax and Aspen Highlands. We figured that since you only live once and, you know, the mountain is just right there, then it was worth the splurge to get a season ski pass. Now we wake up on the weekends, check the snow report and then decide where we want to ski that day. We are officially ski bums. It's ridiculous, really.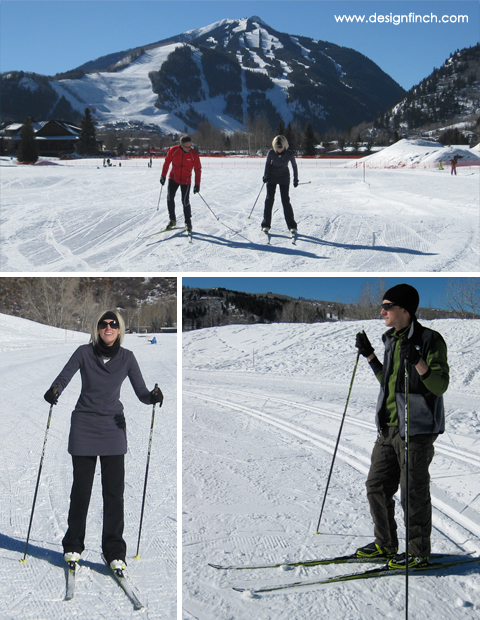 We've picked up a new hobby, too – skate skiing! To be honest, before moving to Colorado I didn't even know that there was such a sport. But, when we saw that the Aspen Cross Country Center was offering free beginner lessons one Sunday morning, we decided to check it out.
And I hated. every. second.
Seriously, that first lesson may have been the worst hour and a half of my life. Jason was a prodigy and picked it right up, of course. Somehow he convinced me to take a second lesson and that one went slightly better, but my legs have never been so sore. It's an incredible core workout, too. Let's just say, it's not as easy as it looks!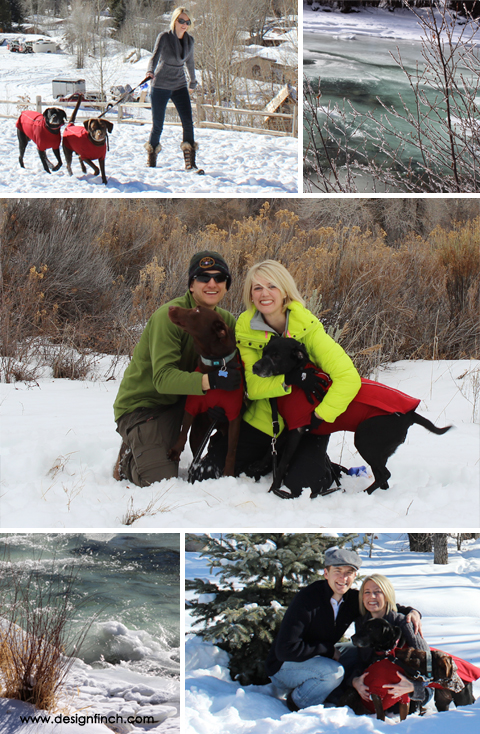 When the weather is nice, we try to get out for a hike with the dogs. Hiking is probably my favorite outdoor activity and we're having a lot of fun discovering new trails together. For his birthday, I bought Jason a great guide covering local day hikes in the Roaring Fork Valley that we've been using to plan our adventures. We look forward to hitting the trails hardcore once spring and summer roll around!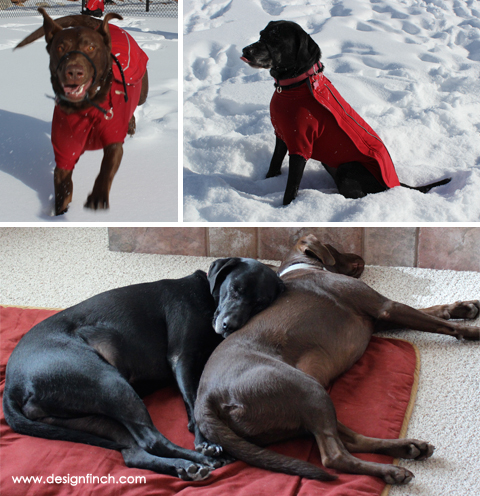 And for those of you who have been worried about the dogs, well, worry no more. Turns out, they LOVE the snow! Even Denver, who typically isn't a fan of the cold, looks forward to frolicking around outside. Both Denver and Oliver are totally in their element in the mountains. As soon as we come back inside, though, they snuggle up in front of the fireplace and stay there for hours. It's a dog's life, for sure!
Believe me, we know how lucky we are to live in such a beautiful setting and we hope that we don't ever take it for granted. Every time I glance at the majestic mountains, look out the window to see the snow quietly falling or wake up to the sound of the stream trickling by, I'm in awe of God's amazing creation. Our hearts are happy here!