I'm still alive, promise! December almost swallowed me whole, though. Let's see if I can remember some of the highlights.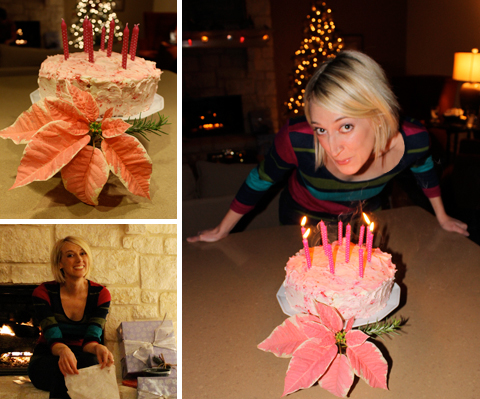 Well, I turned another year wiser on December 19th. I celebrated my special day in the hospital with my dad who was there getting a brand new hip. The best gift of all was that Dad's surgery went really well and he's now home recovering nicely (my sweet husband also got me a fancy new DSLR camera which I'm pretty excited about, too). Mom still made sure I got some homemade birthday cake, even if it was a few days belated. It had fresh raspberry filling and icing – and it was just as delicious as it looks. Sorry that I didn't save you a slice.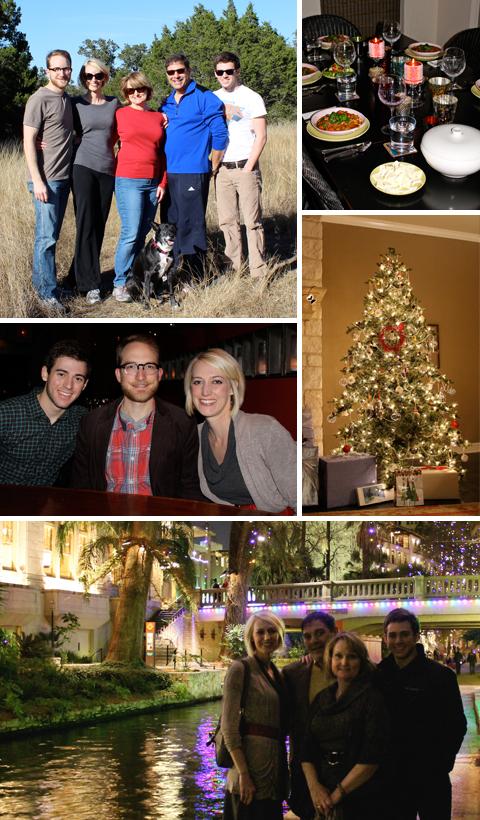 We spent the weekend before Christmas in San Antonio with the fam. It's our tradition to go to the River Walk to look at Christmas lights, which is a very touristy but festive thing to do. I love the River Walk in December! We had a nice dinner at Biga on the Banks while we were downtown. On Christmas Eve we enjoyed the beautiful 80 degree weather by going for a hike and having a picnic lunch outdoors. It wouldn't be Christmas without Mom's traditional Pasta e Fagioli soup, so that happened too. Apparently we did a lot of good eating in San Antonio!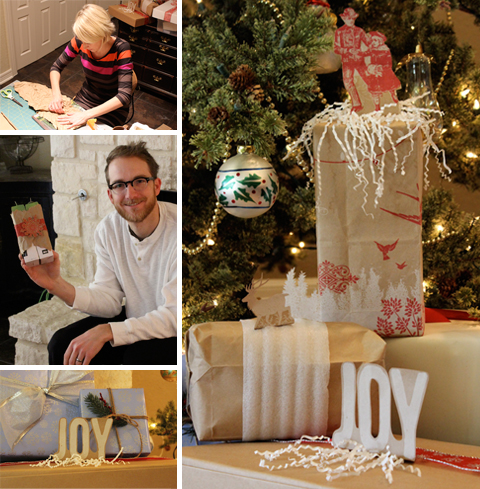 While I was there, I took over Mom's craft room and raided her stash of paper grocery bags from Trader Joe's to wrap our Christmas gifts. Use what you've got, right? I may or may not have gotten a little carried away with my creations. They turned out to be quite the conversation pieces on Christmas morning.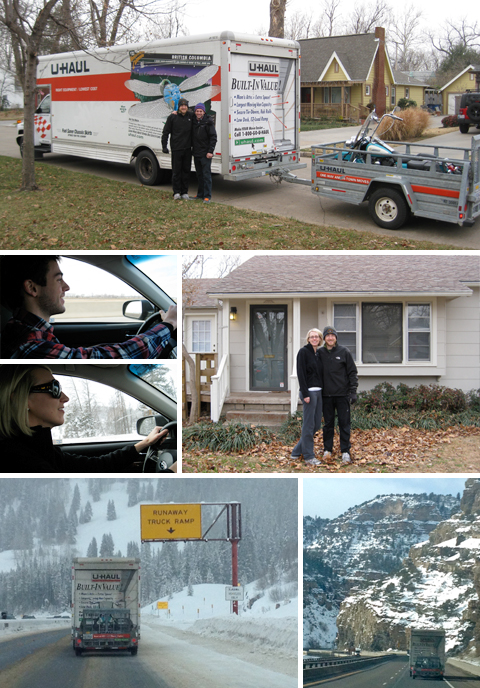 We flew back to Tulsa on Christmas Day to finish packing up our house because we were moving two days later….to Colorado! Fortunately my baby 17-year-old brother Jacob came along for the adventure and loaned us his muscles in exchange for snowboarding. We couldn't have done it without his help! It took 17+ hours to make the drive with the U-Haul from Tulsa to our new home in Basalt, Colorado. Despite snow storms and icy mountain roads, we got here safe and sound. Several inches of fresh snow even welcomed us to town!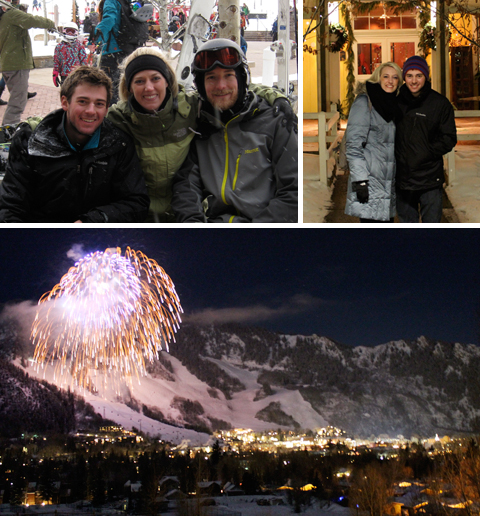 On New Year's Eve, we took a break from unpacking boxes and hit the slopes at Snowmass for the afternoon. Later that evening, Jason, Jacob and I rang in 2013 by watching fireworks light up Ajax – a pretty spectacular sight against the snowy backdrop.
We're still unwinding from the big move and getting settled in, but I'm excited about what 2013 has in store for us here in Colorado. My New's Year's resolution this year is simple – EXPLORE! I want to spend more time outdoors. I want to collect experiences, not things. I want to always remember that happiness is the journey, not the destination.
Happy New Year, bloggy friends! I wish you a lucky '13.