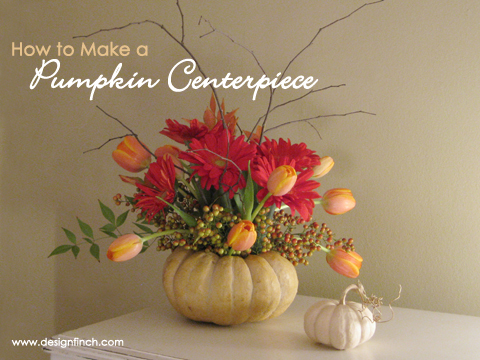 Even though Halloween is now behind us, I'm betting there are a few of us with pumpkins still on our front porches. Anyone, anyone?
Yeah, I thought so.
Well, worry not. I have a great way to give Jack a new lease on life – turn him into a vase for a flower arrangement! A pumpkin centerpiece would be the perfect addition to your Thanksgiving tablescape or a sweet hostess gift for a party. I recently made this one for a fall wedding shower I co-hosted and it was really quite simple. Here's a quick tutorial showing exactly how I did it: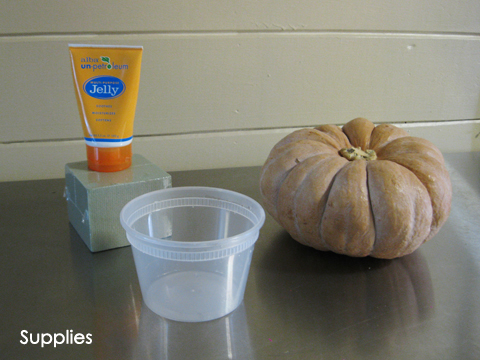 Step 1: Gather supplies. You'll need the following:

Small-ish Pumpkin
1-2 Bouquets of Flowers (I used tulips and gerbera daisies)
Floral Foam (soaked in water for 30 minutes)
Small Container to Hold Flowers
Petroleum Jelly (or other pumpkin preservative)
Knife
Ice Cream Scoop
Assortment of Twigs, Leaves and Berries (gathered from my backyard!)

Step 2: Carve out the pumpkin guts. An ice cream scoop makes removing all the slimy stuff a little easier.

Step 3: Coat the inside of the pumpkin with a thin layer of petroleum jelly. This serves as a preservative and will help the arrangement last longer.

Step 4: Insert the floral foam into a small container filled with water; place inside pumpkin.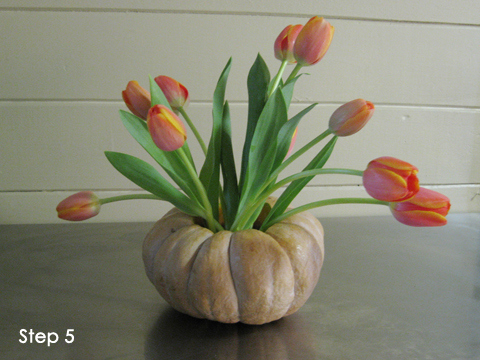 Step 5: Begin adding the "base" flowers.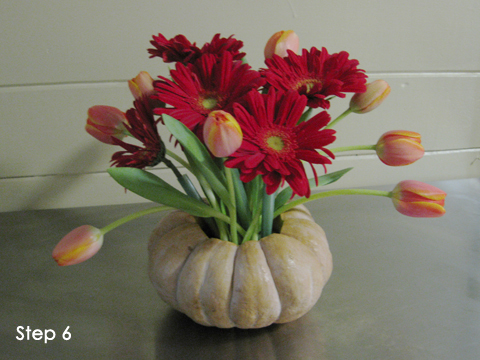 Step 6: Fill in the gaps with larger flowers.

Step 7: Forage around outside for twigs, berries and leaves to complete your arrangement.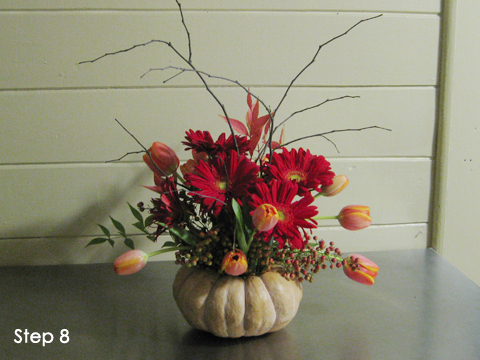 Step 8: Stand back and admire your amazing creation!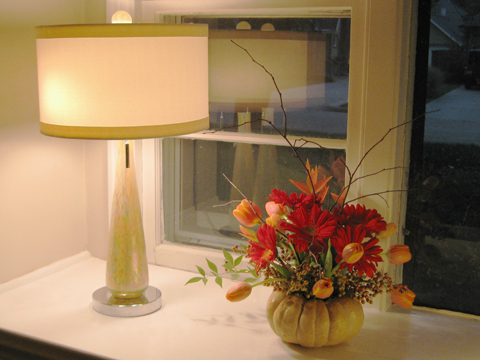 For even more ideas, check out these examples that really put my little centerpiece to shame. Leave it to Martha!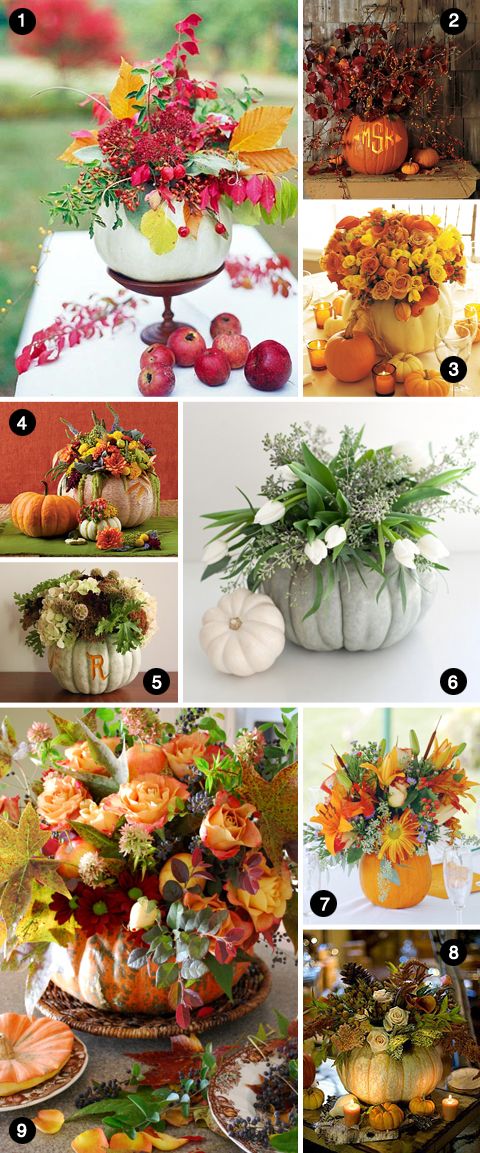 Source: 1 / 2 / 3 / 4 / 5 / 6 / 7 / 8 / 9