Jason was in Denver last week at a conference for school, so I flew in after work on Friday to meet up with him. Fall is my favorite time of year in Colorado (well, pretty much my favorite time of year anywhere). The weather was glorious with highs in the low 70′s up in the mountains and the leaves on the aspens were the most vivid shades of yellow and orange I've ever seen. Sadly, I forgot to pack the memory card for our real camera, so all these pictures were taken with our iPhones. Even still, it's pretty hard to take a bad photo in Colorado. Love. that. state.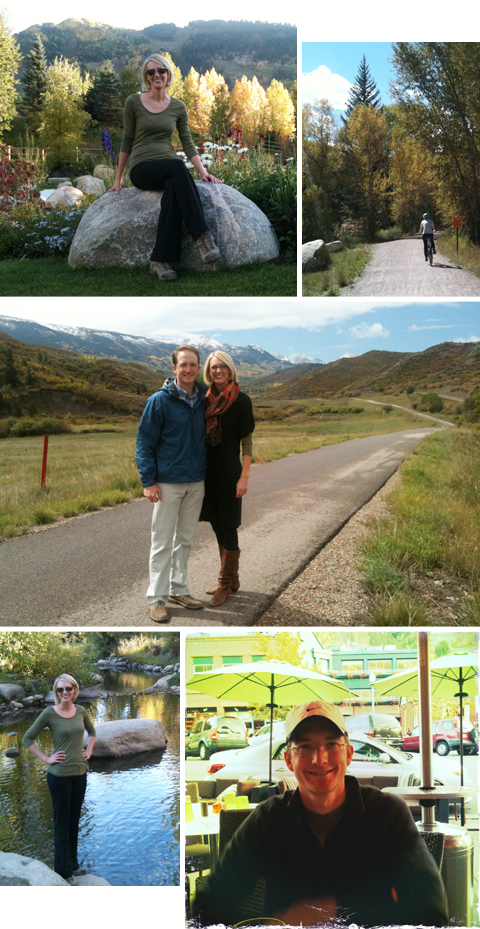 We spent the majority of our weekend in Aspen and Snowmass. There are so many fun things to do there! On Saturday, we hit up the Aspen Farmer's Market before setting out on an easy hike along the Hunter Creek Trail that offered picturesque views of the valley as it meandered through the aspens. We also rented bikes and rode several miles along the Rio Grande Trail which connects the entire Roaring Fork Valley from Aspen to Glenwood Springs.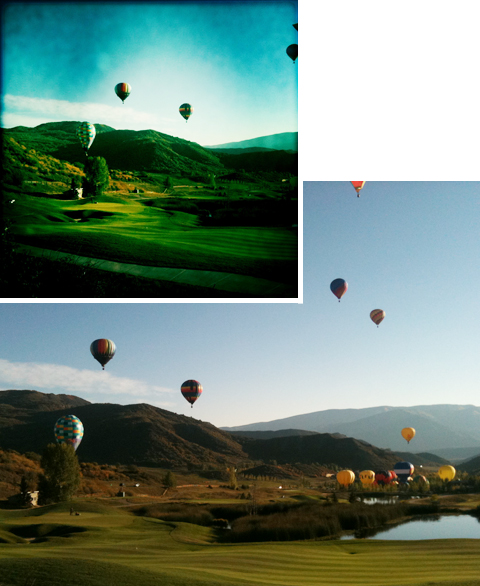 The Snowmass Balloon Festival was going on while we were in town and it just so happened that our hotel was right down the street from where it was all taking place. I loved watching all the colors and designs of the hot air balloons as they floated against the gorgeous mountain backdrop. I've never been up in a hot air balloon, but will definitely be adding that to my bucket list.

The highlight of our weekend was a trip up to Maroon Bells to see the fall foliage. The colors were absolutely indescribable. (Ha, it really put last year's little fall foliage drive to shame!) We hiked to Maroon Lake and just sat there for a while watching the colors change as the sun eventually disappeared behind the behind the peaks.
The last day we were there, we woke up to discover that it was snowing up in the mountains. The first snow of the season! Before too long the colorful aspen leaves will be replaced by snow-covered branches as the landscape turns into a winter wonderland. And, no doubt, we'll return to Colorado yet again because the mountains continue to draw us back, season after season.