Well, we're back in the flatlands. Our trip home from Montana wasn't nearly as eventful as the trip getting there. Thank goodness there were no tow trucks required this time around! By the time we pulled into our driveway in Oklahoma, we had put almost 5,500 miles on Susie and her new car smell had been replaced by the fragrance of two stinky dogs. She earned her keep on this trip for sure! While it feels really good to be home, I find my mind wandering back to Montana numerous times a day and smile as I reminisce about the awesome adventures we experienced there this summer. If we learned one thing from our time there it's this: Be spontaneous and embrace the unknown. Life is too short to play it safe. When Jason got the internship offer, we nearly talked ourselves out of going by listing all the reasons it was a crazy idea. Fortunately, we quickly came to our senses and realized we would be crazy not to go for it! I mean, how often do you get the chance to pick up and move to Montana for six weeks? I'm proud of us for seizing the opportunity and making it happen. It's a lesson I hope we never forget.
Now that I'm a bona fide mountain girl, I thought it would be fun to share ten things that I feel are necessary for survival in the wilderness. I'm sure the Boy Scouts would disagree with some of these items but, hey, this is my blog. Plus, you should never take fashion advice from anyone sporting a vest covered in merit badges. That would be the second lesson I learned in Montana.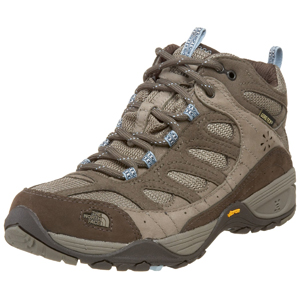 A great pair of hiking boots is essential. I've had a very similar pair of North Face hiking boots for at least five years now. I got mine for a steal at TJ Maxx, but I've yet to see hiking boots there since so I believe it was only by divine intervention that the Teej had one pair which just happened to be in my size. The key to comfortable hiking boots is to break them in really well before you take them out on the trail. Blisters are no bueno.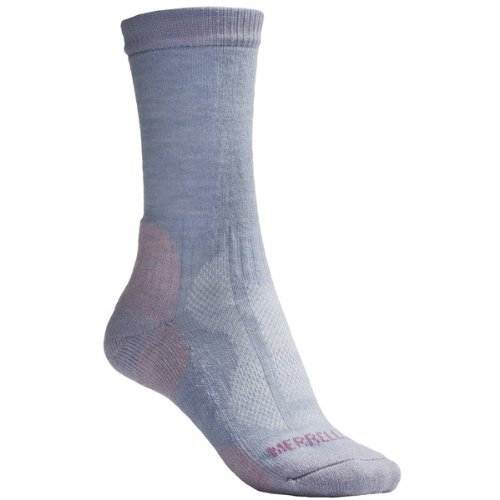 These are my favorite hiking socks ever. I don't really know what makes Merrell's socks superior to other brands, except that my feet feel happier when I wear them. They have extra padding on the bottom which feels like walking on clouds.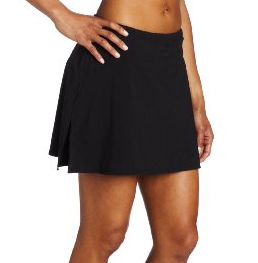 Believe it or not, the Adventure Girl Skirt is made of fabric created from recycled coffee grounds. Who says hippies can't be fashionable? I think it's a more feminine alternative to hiking pants, plus this skirt has built-in shorts and three zippered pockets to hold your trail mix.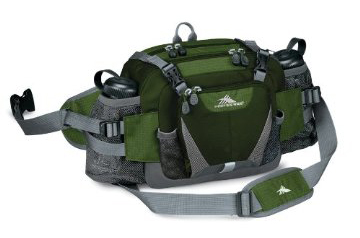 We have a pack very similar to this one that we use all. the. time. You can wear it on your fanny (not attractive) or over your shoulder like a messenger bag. It's the perfect size for shorter day hikes as it easily holds a couple water bottles, snacks, sunscreen, a camera, etc. Jason takes ours fly fishing and it's also carried our shiz all over Costa Rica, England, Scotland and Italy. Clearly it deserves its own passport.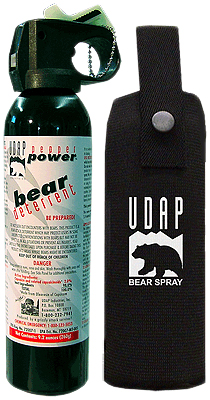 Even though most of the trails in Montana have signs recommending you carry bear spray, I was not convinced that we really needed it until seeing this picture. You better believe we carried that bear spray everywhere from then on after! I'm slightly disappointed we never had an excuse to use it, but that's probably for the best.

Don't ask me what makes a trekking pole different from a ski pole – I have no clue. Probably just marketing. I do love that the product description says it allows you to "trek through the seasons with the ease and sure-footedness of a mountain goat". That's enough reason right there to buy one.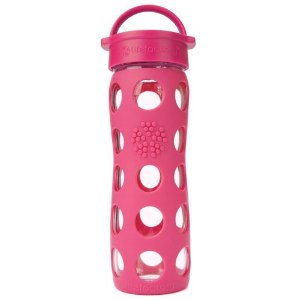 Lifefactory Glass Water Bottle
Besides looking adorable, these glass water bottles are made from non-toxic materials and doesn't leave behind a plasticy or metallic after taste. I like that they are dishwasher safe, too. Just don't shatter it or you'll be a thirsty mountain goat.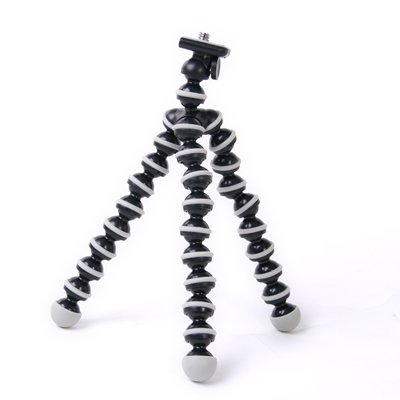 This tripod is such a handy little gadget. It attaches to most point and shoot cameras and has bendable legs so you can position it almost anywhere. Since it's small and lightweight, we can easily throw it into our pack and capture great pictures of our travels. No need to ask random strangers to snap our photo!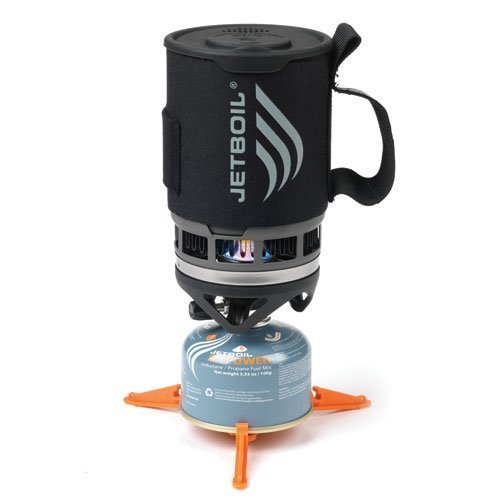 I have to admit that when Jason walked out of REI with this purchase, I was less than thrilled. It seemed like one more ridiculous contraption that would end up collecting dust in our garage. However, when we were camping in Glacier and he prepared a gourmet dinner of Ramen Noodles with this thing, I was so grateful for a hot meal. (On our next camping trip, we'll have to try the Bouillabaisse, Chicken Curry, and Cobbler recipes suggested by other JetBoil enthusiasts.) Since it's small and lightweight, it doesn't take up much space in your backpack.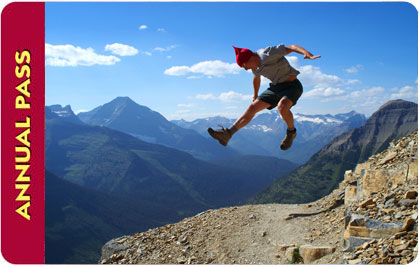 An annual pass to the National Parks is the number one must have of all. For only $80, your family gets access to more than 2,000 of the most special places in the United States. Now that's a bargain!
What are you waiting for? Get outside and explore!
If you're ready to awaken your inner Mountain Girl, many of these items plus other design finch faves are available through Amazon.