This past weekend we headed to Jackson Hole, Wyoming, to check out the magnificent Teton mountain range. It's still about a six hour drive from Billings, but we figured that was a heck of a lot closer than making the trip to Wyoming from Oklahoma! We left after work on Friday and didn't arrive until well after dark, so we were treated to a stunning view of the mountains when the sun came up on Saturday morning.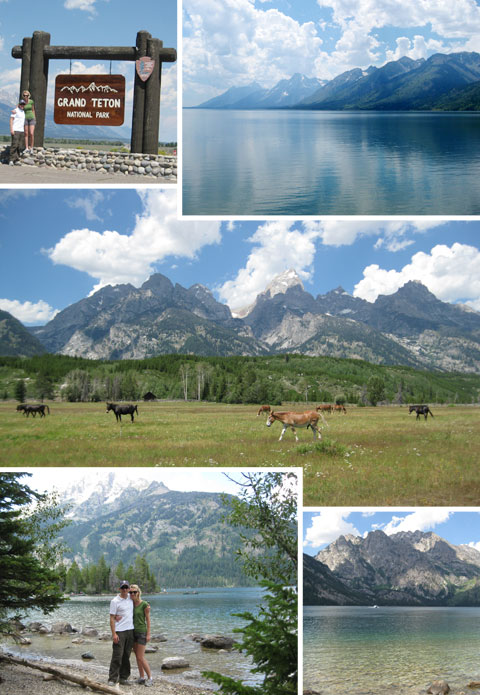 Every view of Grand Teton National Park is postcard-worthy. It's kind of ridiculous really. I'm having a hard time even remembering what we did there….I think just kind of wandered around admiring the mountains, snapping pictures, and feeling envious of the horses who get to live the good life there at the foothills.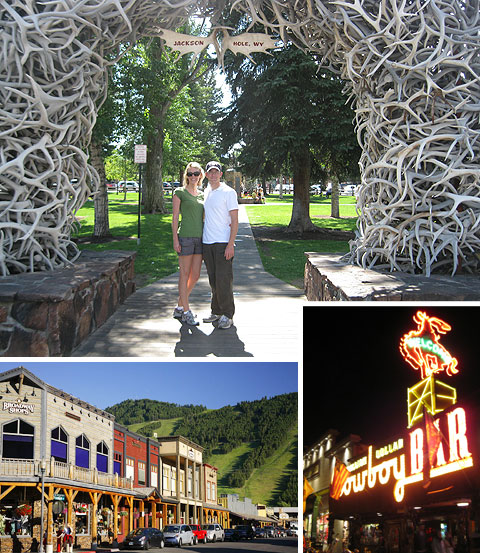 The town of Jackson itself is pretty quaint and has a Wild West vibe. The downtown mostly consists of touristy shops, restaurants, saloons, and a few art galleries. On each corner of the square are these massive arches made of elk antlers collected from the nearby National Elk Refuge. Elk naturally shed their antlers each winter and grow a new set so, rest assured, no animals were harmed in the making of this tourist trap.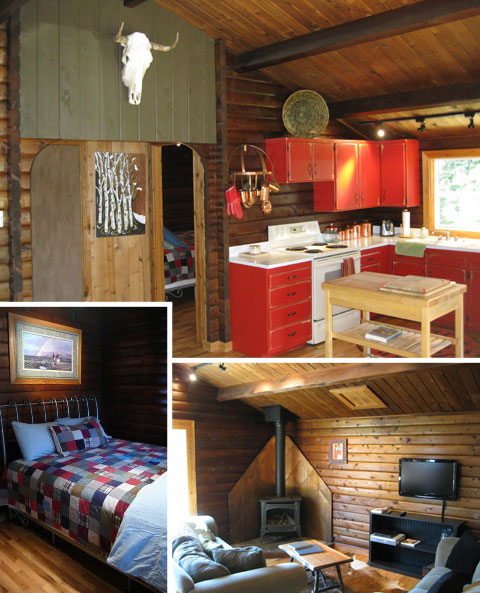 We rented a cute log cabin in the woods outside of Wilson for the weekend. It was such a cozy and relaxing little retreat; I can only imagine how lovely it would be to get snowed in there! Jason has since informed me that we need our very own little cabin in the woods.
Noted, honey. I'll get right to work on that.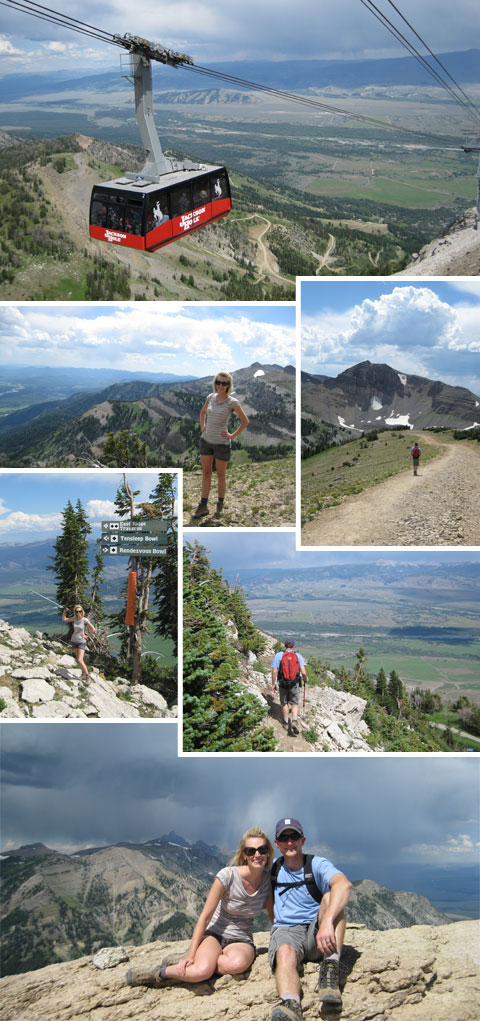 In a stroke of brilliance, we bought tickets to ride "Big Red" from Teton Village to the summit of Rendezvous Mountain (because nothing says "fun" like being suspended almost 11,000 feet in the air in a big red box with 100 other tourists….in the middle of a lightening storm). Yet, that is how we found ourselves standing on top of a mountain in the freezing rain wearing just shorts and a t-shrit.
When the sun finally peeked through the clouds again, we decided it would be more enjoyable to hike down the mountain than to ride the tram back, never mind that it was a 7.5 mile hike down a narrow trail hanging on the side of a very steep mountain. Clearly we are gluttons for punishment! Actually, the hike was gorgeous and we were so glad we did it…..until we tried to get out of bed the next morning and became painfully aware of every muscle in our bodies.
As much as I've loved our time in Montana, my quadriceps are begging to return to the Oklahoma prairie.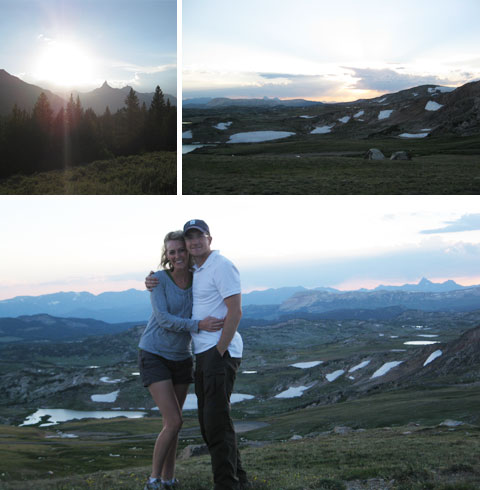 Look! More photos of beautiful mountains! (Are you beginning to see a theme here?) On the way home from Jackson Hole we took the scenic route through the Beartooth Mountians. We were there right as the sun was setting and it was incredible. Of course, photos truly don't do it justice; we both agree that it's the prettiest place we've seen in Montana yet. And also the coldest….brrr!! There was still quite a bit of snow up there (you'd think I'd catch on by now and throw a pair of pants in the suitcase!). This place definitely takes the quintessential "Sunday Drive" to a whole new level.
Stop it, Montana – you are spoiling us with all your pretty scenery!