Jason had a conference in Colorado week before last and I got to tag along! While he was enduring lectures on Oil & Gas law, I spent two fun days visiting my friend Christian who lives nearby. I finally got to see her new house and the sweet nursery she is decorating for baby Clara. We did a little shopping, a LOT of eating, and even got to go on a double date with our husbands one evening….just like old times in Austin! (Apparently we were so busy chatting, though, that I forgot to snap any pictures to document our time together.) We ate at Pizzeria Locale, a cute pizza parlor in downtown Boulder that had the BEST food and atmosphere!
Jason and I had another amazing meal in Boulder, too. Before we went, I read good reviews about Amu Sake Bar and it did not disappoint! We knew the food was going to be legit when they asked us to remove our shoes upon entering the restaurant and we noticed that everyone, including the waitstaff, was barefoot (we were in Boulder, afterall!). It was really authentic Japanese food and we loved every bite. Actually, I can't stop thinking about the Beef Sukiyaki I had there and have been researching how I can recreate the dish at home (this recipe looks like it might live up to Amu).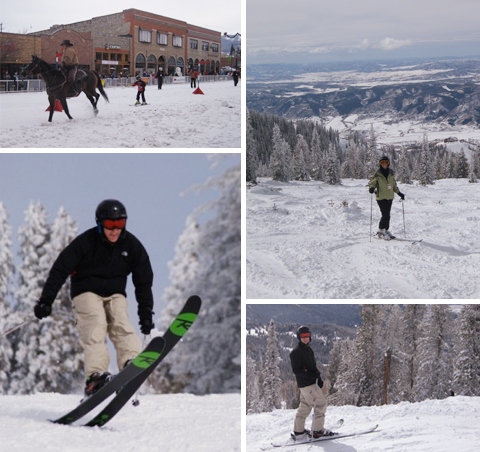 After Jason's conference wrapped up, we drove to Steamboat Springs for the weekend. It snowed on us the entire drive there and I'm surprised our little rental car even made it up the mountain! But we were totally rewarded once we got there by the cutest ski town and several inches of fresh powder. We stayed right downtown at Hotel Bristol, within walking distance of all the quaint shops and restaurants.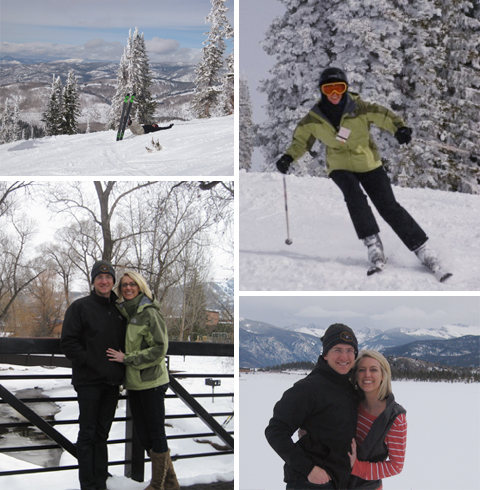 It just so happened that we were in Steamboat during Winter Carnival, a big celebration where the main street is filled with snow and participants on skis are pulled behind horses to compete in all sorts of crazy events. It was all taking place right outside our hotel, so that was pretty entertaining to watch. On Saturday, we hit the slopes and enjoyed some of that fresh powder ourselves!
We returned home to find that it had actually snowed in Tulsa, too, although it didn't stick around long. By the very next day, Valentine's Day, the snow had completely melted. After a wonderful but exhausting trip, it was nice to spend a quiet evening at home with our fur babies. We celebrated with homemade pizza, which is our Valentine's Day tradition. Not quite as yummy as the pizza we had in Boulder but, hey, I feel like we should get bonus points for making ours heart-shaped!
Snow, skis, and sweethearts…those are the ingredients for a pretty perfect week!