There's something super sweet about handmade valentines. Some of my favorite memories from childhood involve sitting at the kitchen table (covered head to toe with glue and glitter!) making cards for my friends.
Ok, let's be honest…..this scenario still happens at my house today, even as an adult. Every year on Valentine's Day, my sweetie and I exchange homemade valentines and it is my FAVORITE thing! Of course, I've already started brainstorming this year's card and found so many adorable ones that I just had to share a few! If you're looking for creative valentines that you can make yourself or together with the kidlets, then I have you covered with 50 inspirational ideas. For detailed instructions and free printables, the links below the images will take you to the original source.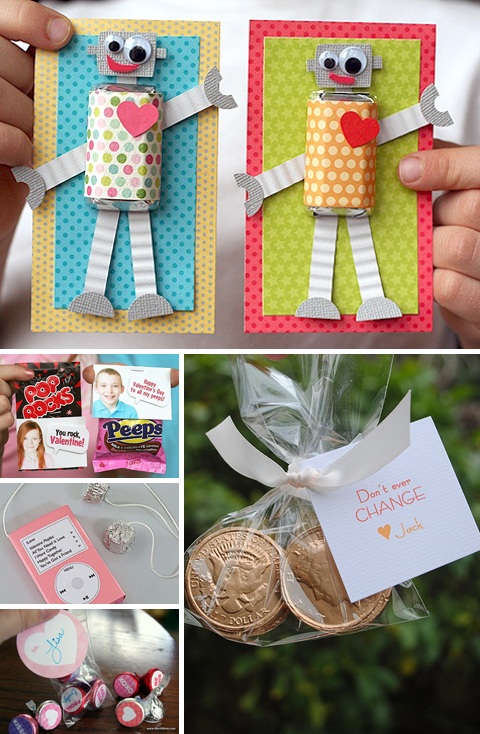 Clockwise from top: Robot Valentines, Don't Ever Change, Hugs & Kisses,
Candy iPod, You Rock / Happy Valentine's Day to All My Peeps
Clockwise from top left: Happy Heart Day M&Ms, I Dig You,
Printable Candy Bar Wrapper, Treat Bag with Printable Label,
I'm Bananas For You / I'm Wild About You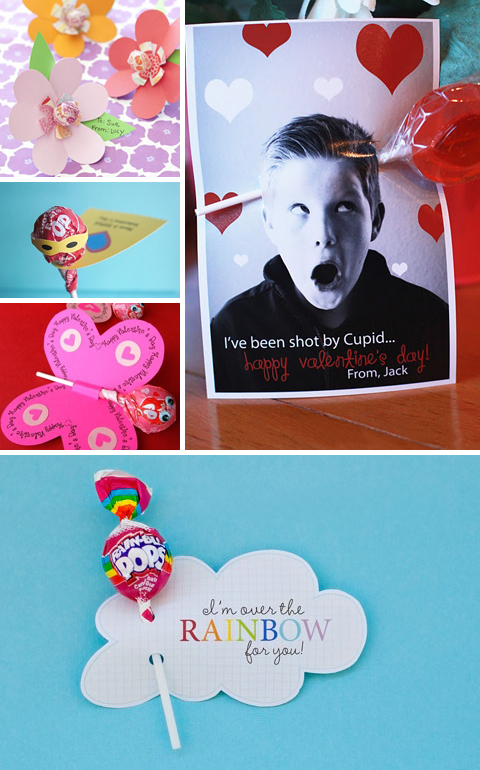 Clockwise from top left: Friendship Blossoms, Shot by Cupid,
I'm Over the Rainbow for You, Lollipop Butterfly, Super Hero Lollipop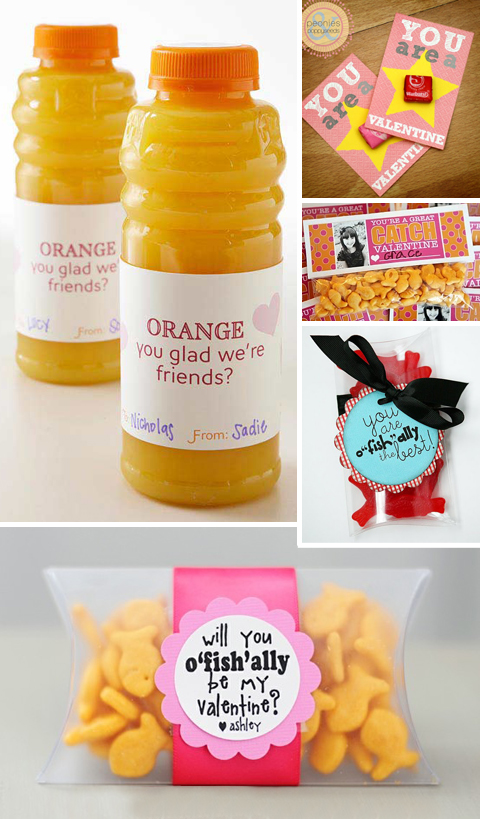 Clockwise from top left: Orange You Glad?, You Are a Star,
You're a Great Catch, Swedish Fish, Goldfish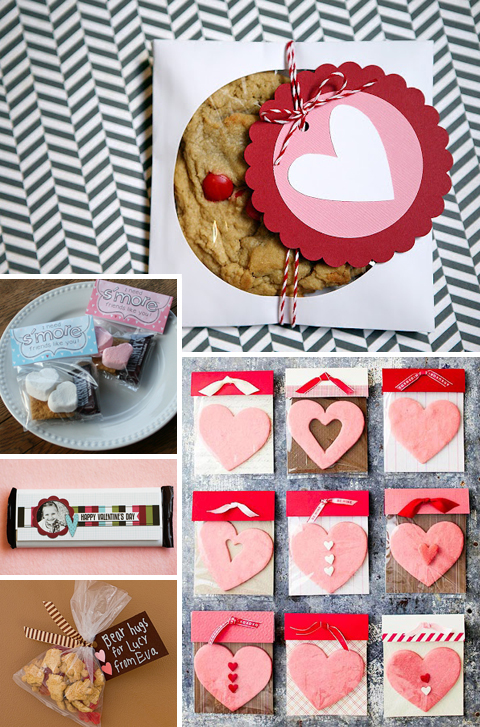 Clockwise from top: Cookie in a CD Sleeve, Sugar Cookie Bags, Bear Hugs,
Custom Candy Bar Wrapper, I Need S'More Friends Like You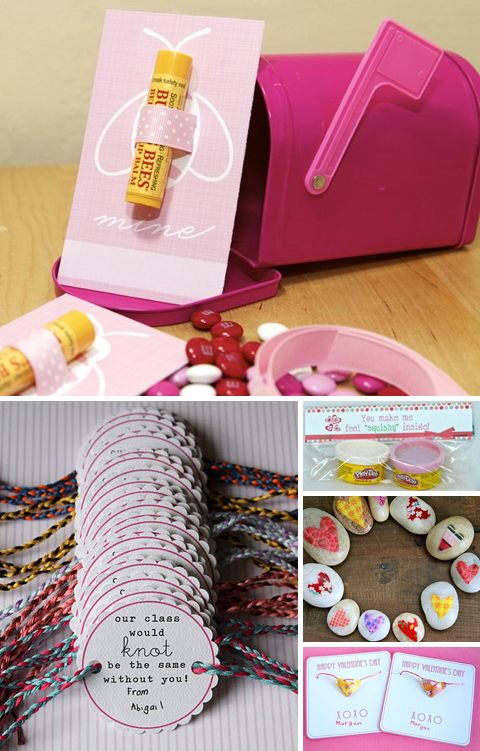 Clockwise from top: Bee Mine, Play Doh Valentines,
Love Rocks, Heart Necklace Valentines, Friendship Bracelet Valentines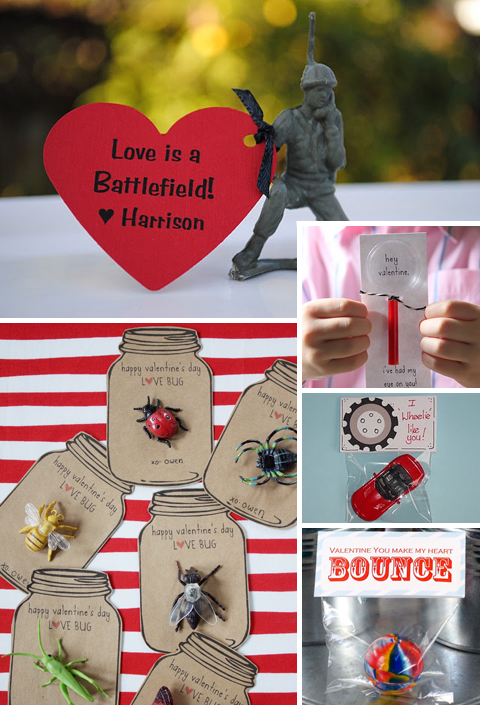 Clockwise from top: Love is a Battlefield, Magnifying Glass Valentine,
I "Wheelie" Like You, You Make My Heart Bounce, Love Bugs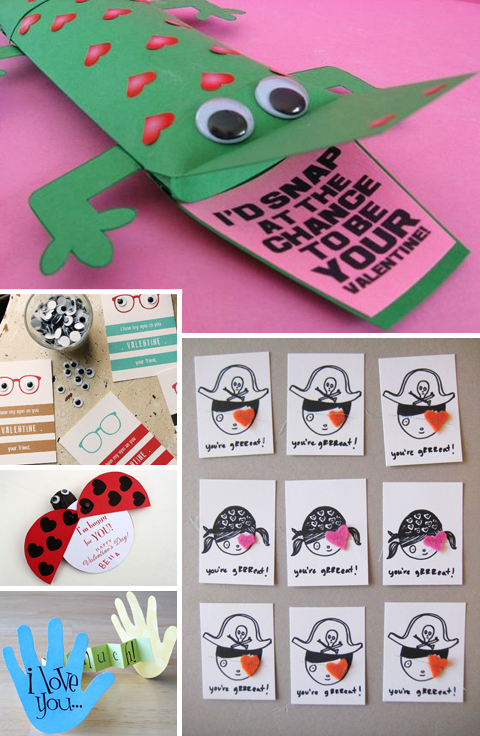 Clockwise from top: I'd SNAP at the Chance to Be Your Valentine,
You're gRRRReat!, I Love You THIS Much, I'm Bugging for You,
I Have My Eyes on You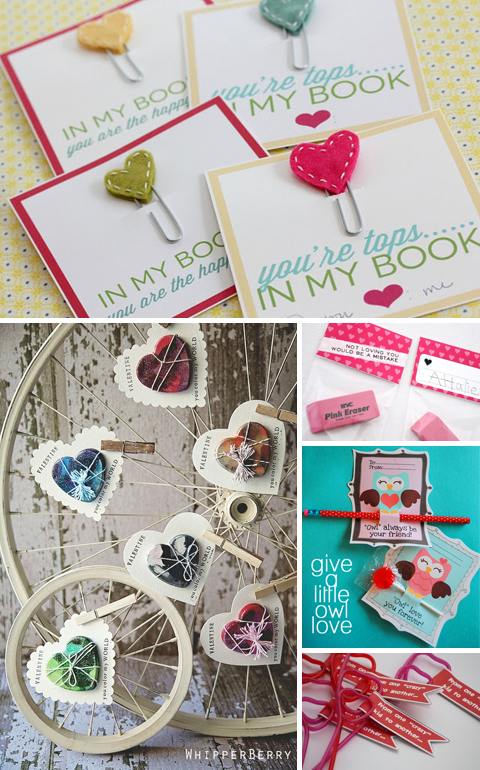 Clockwise from top: You're Tops in My Book,
Not Loving You Would Be a Mistake, "Owl" Always Be Your Friend,
From One Crazy Kid to Another, You Color My World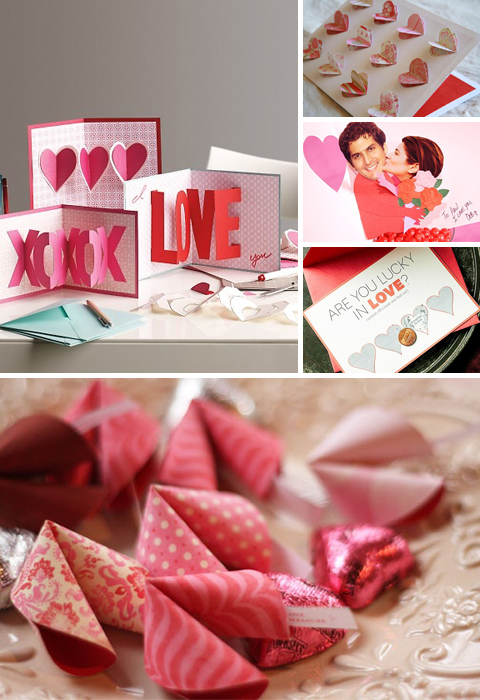 Clockwise from top left: Pop-Up Messages, 3-D Hearts, Kissing Pop-Up,
Lucky in Love Scratch-Off, Fortune Cookie Valentines
Time to bust out the construction paper, right?! It's hard to pick a favorite, but I'm especially loving the robots and pop-ups. Hmmm…..
Leave me a comment if you have other Valentine's Day crafts or printables to share…I'd love to check out your clever ideas! In my next post, I'll be sharing a fun printable I'm currently working on that I'm really excited about, so check back later this week for more cheesy Valentine's Day goodness!