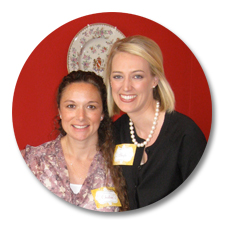 Last weekend I had the honor of hosting a baby shower for my beautiful friend Christian who is expecting her first little bundle of joy in March! Our friend Bethany, Christian's mom, and I had so much fun planning the shower for her. We had it at Tea Embassy, a cute tea room in downtown Austin – the perfect place for a girly celebration. I designed the invitations (below) to look like tea bags because it only seemed fitting! The tags on the "tea bags" told guests where she was registered.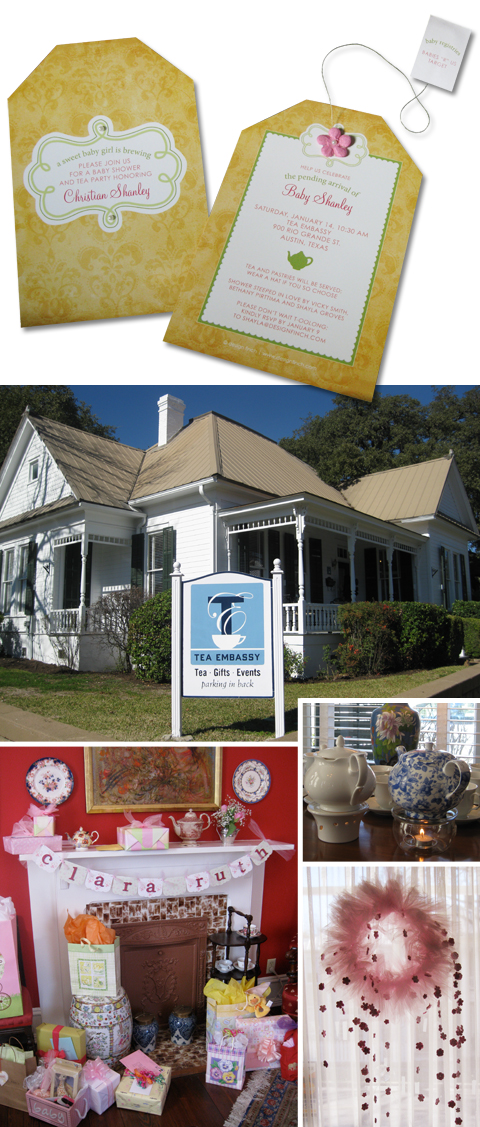 As guests arrived, they were greeted by a banner announcing the baby's name. I also made a pink tulle wreath (which can later be hung over Clara's crib as a mobile) and attached paper flowers that matched those used on the invitations.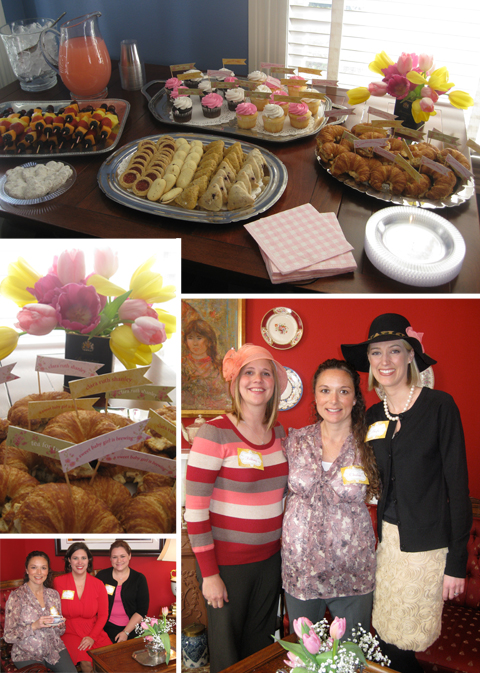 As gifts were opened, we sampled several different flavors of hot tea and nibbled on scones, tea cookies, chicken salad sandwiches, fruit kebabs, and – Christian's favorite – cupcakes! The cupcakes and sandwiches were topped with little flags that had messages like "A Sweet Baby Girl is Brewing" and "Tea for Two". Pink and yellow tulips were arranged in tea tins and pieces to a silver tea set that belonged to Christian as a child.
It was a gorgeous Saturday in Austin, Texas, and I felt so blessed to be there celebrating my dear friend and the sweet baby girl that is brewing!