I just returned from a long weekend in the mountains with my besties, Bethany and Christian! We try to take an annual girls' trip together, so this year we met up in Frisco, Colorado, and rented a condo with a beautiful view of the snowy mountains. When we weren't eating, we explored downtown Breckenridge, drank lots of hot chocolate and coffee, shopped at the outlet mall in Silverthorne, watched the snow fall, and sat around the fireplace talking and laughing….all while planning our next meal, of course! It was such a relaxing weekend – exactly what we needed to recharge our batteries.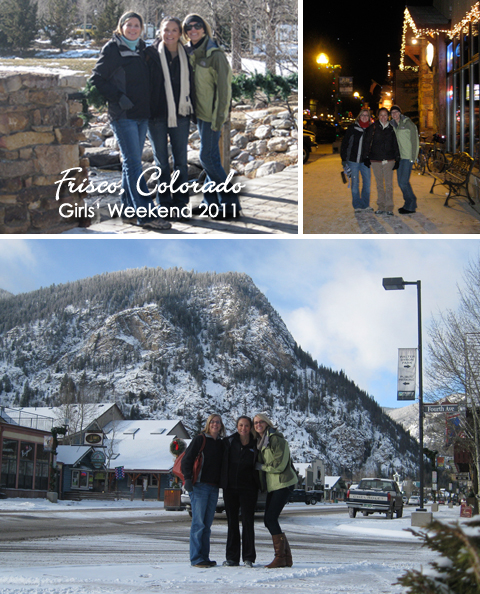 I can't even begin to convey how much I love these two girls; they are among God's greatest blessings in my life. We are all different, yet our personalities complement each other so well that is clear we were destined to be friends. Lifelong friends. Everyone should be so lucky as to have besties like Bethany and Christian!
So, girls – where should we travel next year? I'm already missing you both!