Wow, I can't believe Thanksgiving is less than two weeks away! This will be my second year hosting and I'm really looking forward to it. Putting such a big meal together always seemed like an overwhelming task, but last year I learned that starting preparations a few days in advance not only makes the process of cooking and decorating manageable, but I actually found it to be quite enjoyable, too.
I plan on following the same preparation timeline as last year, but sprinkling in a few new recipes to keep things interesting. Of course, my favorite part of all is busting out the fancy china and decorating the table. While trolling Pinterest for centerpiece ideas, I discovered so many cute and free Thanksgiving printables. I'm super thankful for an online community of crafty folks who generously share their creativity and provide me with more inspiration and project ideas than my hot glue gun can keep up with! Here are just a few of my faves: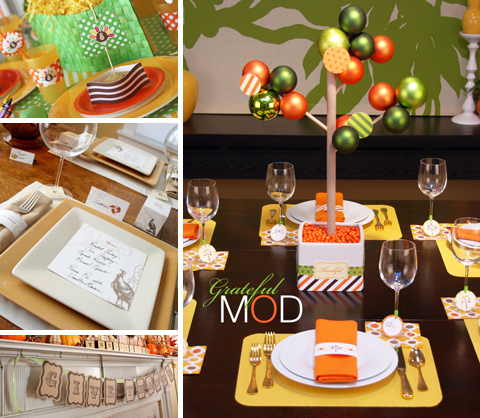 Clockwise from top left: Kids' Table Printables, Grateful Mod Printables,
Give Thanks Banner, Thanksgiving Menu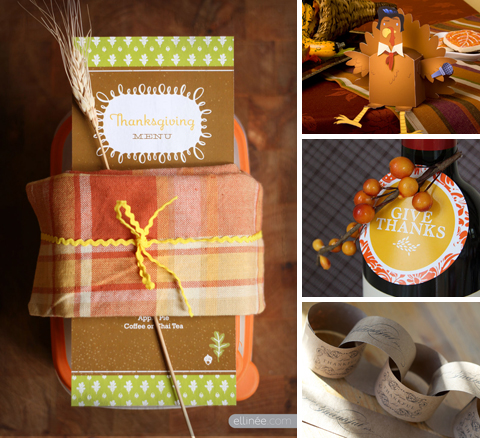 Clockwise from top left: Retro Folk Menu, 3D Paper Turkey,
Give Thanks Wine Tag, Thankful Paper Chain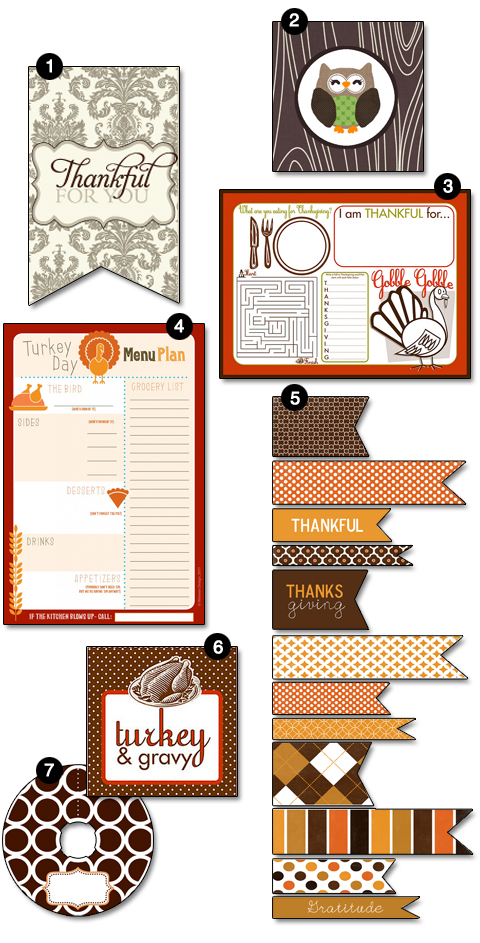 More Free Printables: 1 / 2 / 3 / 4 / 5 / 6 / 7
This week I'm finalizing our menu so I can go grocery shopping and get to the fun stuff. Of course, I'll keep you posted how it all turns out!
Are you hosting Thanksgiving this year? Have any favorite recipes or cooking tips to share? I'd love to hear 'em!