This past weekend I was able to check a couple things off my Fall Bucket List! Since we've been having such gorgeous fall weather, we decided it was the perfect time for a quick getaway to enjoy the great outdoors. So we packed up the camping gear, loaded up the pups and made the four hour trek to southeastern Oklahoma.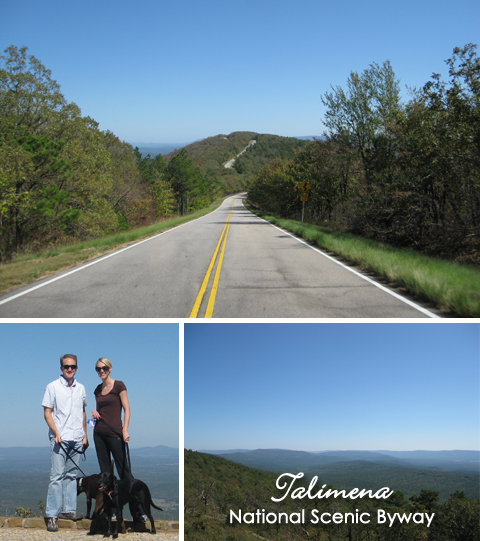 We planned our route to take us through the Talimena National Scenic Byway because it's supposedly one of the best places in the state to catch fall foliage. It was still a bit too early to see much color (peak season is late October through early November) but the panoramic vistas of the Ouachita Mountains made for a gorgeous drive nonetheless. As we enjoyed our picnic lunch at one of the scenic overlooks, Jason and I both agreed that this was the prettiest part of Oklahoma we'd ever seen.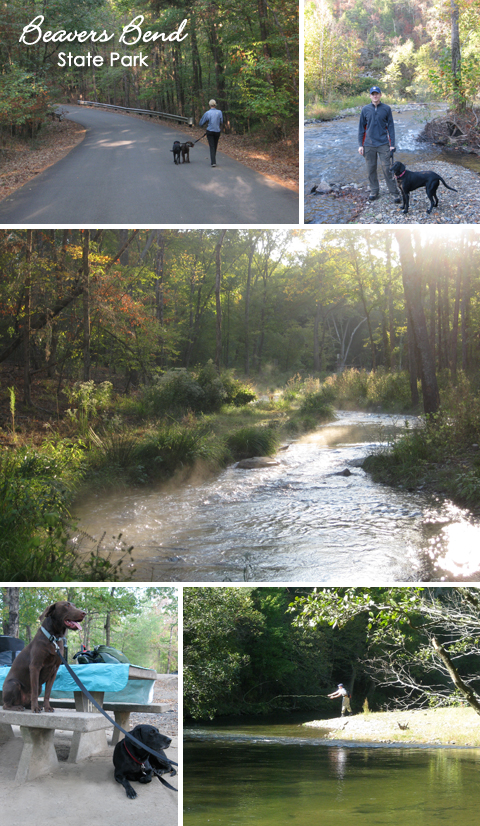 From Talimena we continued on to Beavers Bend State Park near Broken Bow. The park was busy because it was apparently fall break for many schools and we were lucky to snag one of the last campsites along the river. The Mountain Fork River is known for its spectacular trout fishing so, needless to say, Jason was in heaven! The dogs loved going on long hikes and chasing squirrels through the woods. And we all know I was just there for the s'mores.
In all seriousness, it was a lovely weekend and I think we all feel refreshed after simply being outdoors. Just what we needed!