Happy National Get Organized Week, y'all! Yes, apparently it's a real holiday that takes place each year throughout the first week of October. Despite the lack of cake or time off from work, any excuse to organize something is a celebration in my opinion. So, in the spirit of getting organized, I want to share some ways to instantly gain tons of storage space in almost any home by simply utilizing the backs of doors to their fullest potential. I've rounded up 15 inspirational photos that illustrate how to really put the back of a cabinet or closet door to work. Shall we get this party started?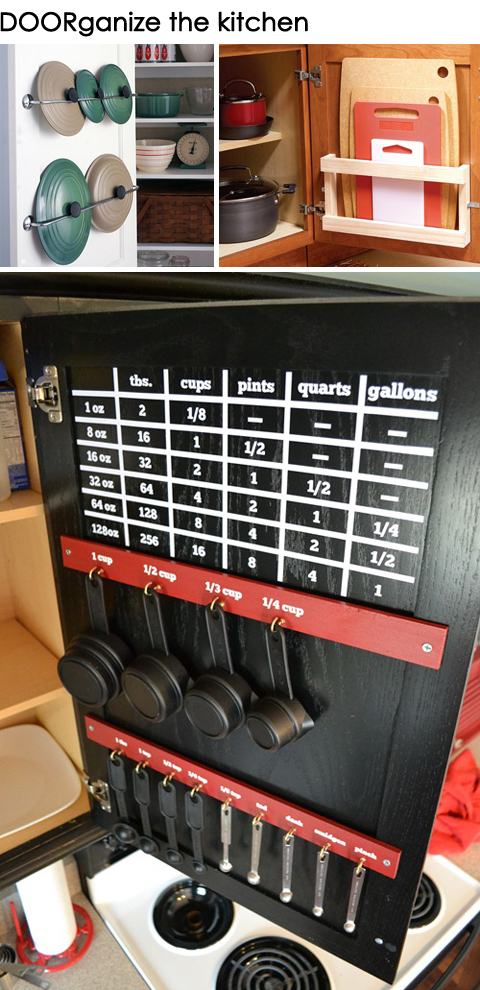 Clockwise: Lid Rack, Cutting Board Rack,
Measuring Cup Organizer and Conversion Chart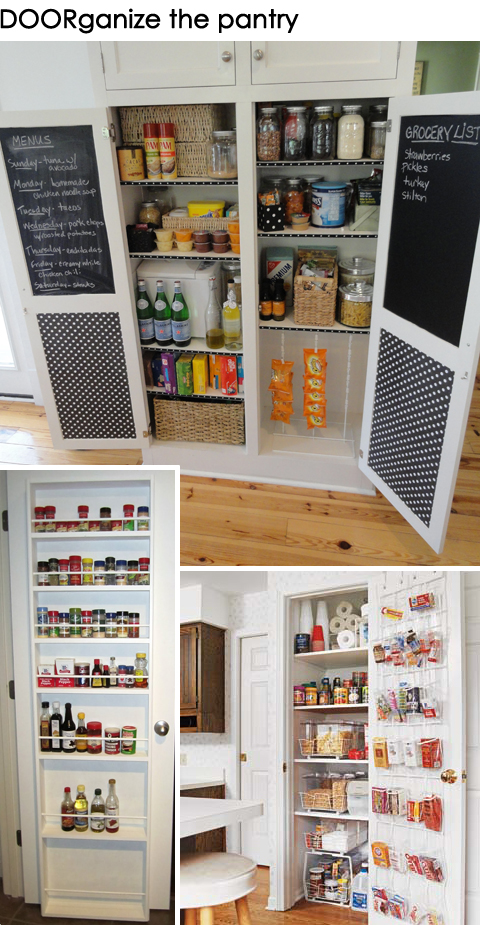 Clockwise: Chalkboard Menu Planner and Shopping List,
Pocket Organizer, DIY Spice Rack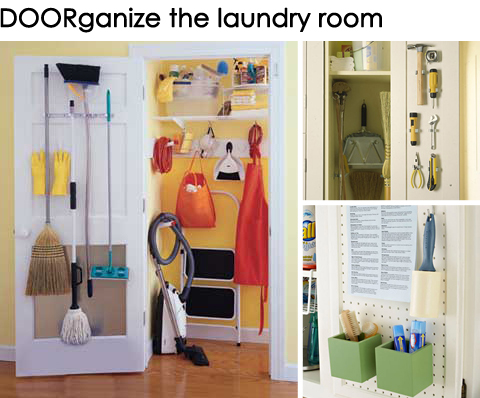 Clockwise: Broom Closet Hooks, Tool Clips, Laundry Cabinet Pegboard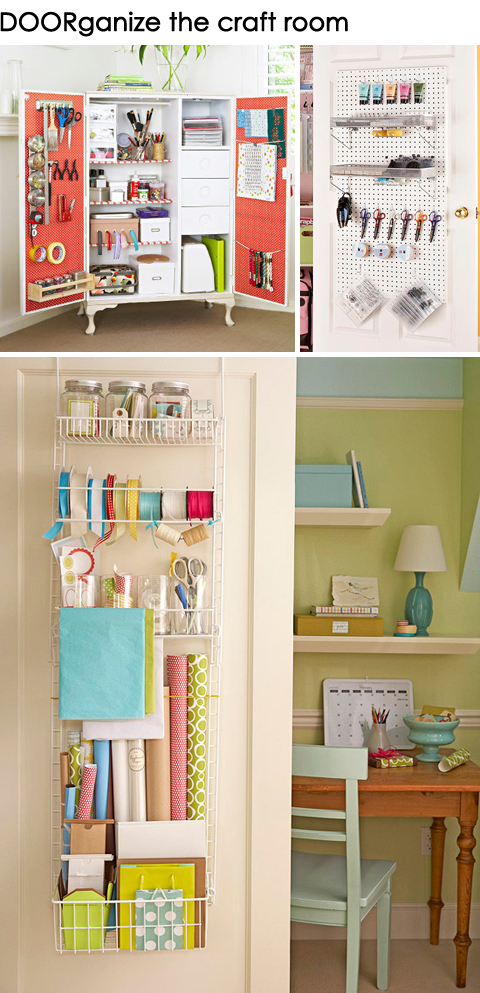 Clockwise: Craft Cupboard, Craft Closet Pegboard, Gift Wrap Organizer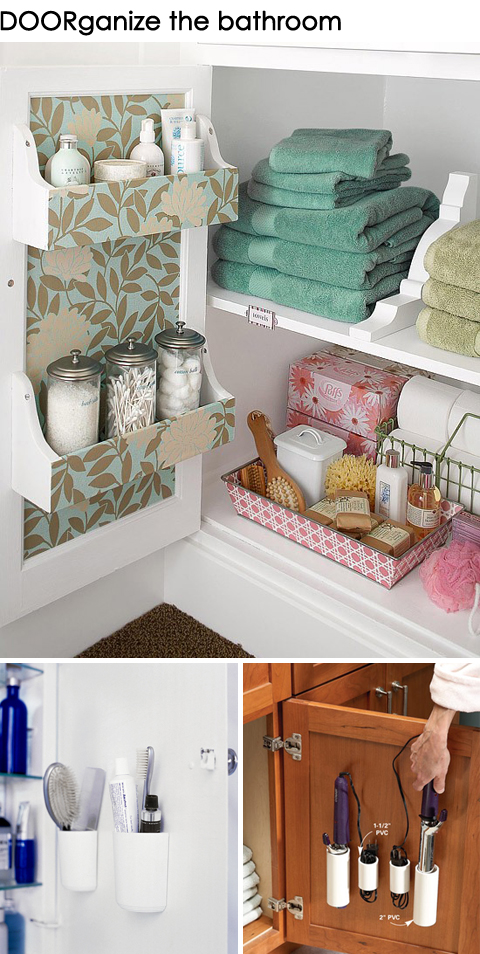 Clockwise: Bathroom Cabinet Racks, Curling Iron Holsters,
Medicine Cabinet Adhesive Cups
Before you invest time or money into organizational products, measure the depth of the item you plan to install and how much space there is between the closed door and any shelves or other items that might prevent the door from closing. Then, go forth and get organized! Just remember to celebrate your newfound space with a slice of cake!
Now it's your turn to take part in the festivities. In honor of Get Organized Week, link your organizing posts below!