Have I mentioned that fall is my absolute favorite time of year? I adore everything about it – aisle after aisle of school supplies, a crisp breeze in the air, colorful foliage, layered outfits, and any recipe in which pumpkin is an ingredient. Let's just say that if I knew of a place where every season was fall, I would move there in a heartbeat. Yes, that's how much I love it!
Imagine my giddiness upon seeing my friend Katie's adorable Fall Bucket List on her blog. I immediately decided that I must play along to ensure that I savor every. last. drop. of fall goodness this year. Behold, my bucket list: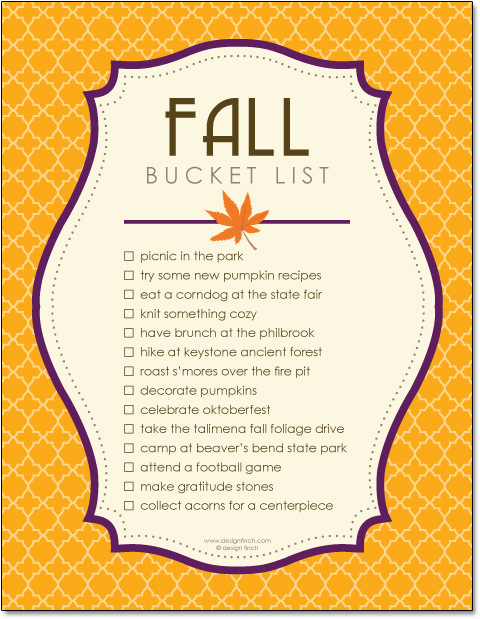 And, in the spirit of the season, I made one for you, too! Download my free Fall Bucket List template to customize with your family's favorite activities. Or, print one of the many adorable lists that are linked up below.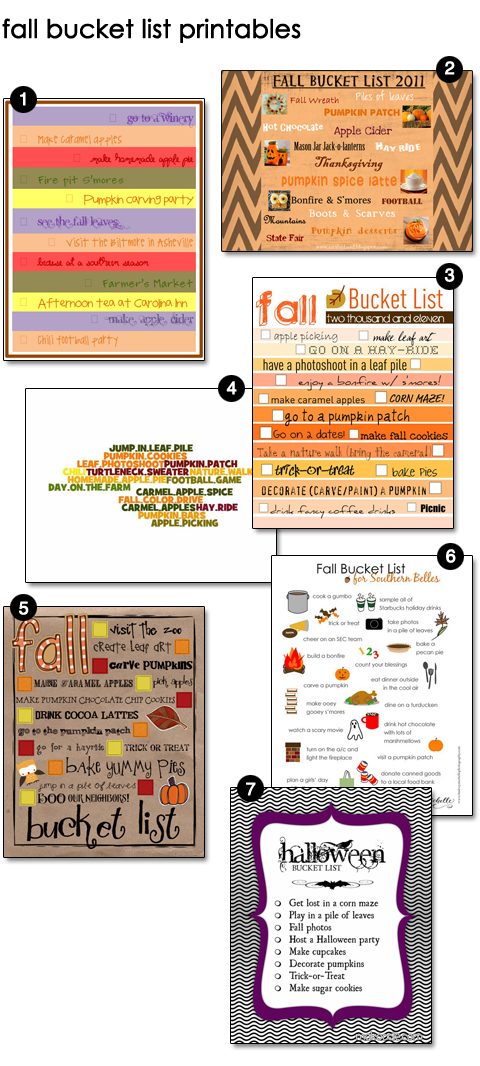 Download Printables Here: 1 / 2 / 3 / 4 / 5 / 6 / 7
I don't know about you, but I can't wait to start checking things off! What will you add to your bucket list?