It's fall, y'all!
Now that the beloved Pumpkin Spice Latte has reappeared on the menu at Starbuck's, I am officially ready to dig out the cozy clothes from the back of my closet. In fact, this morning I did a little window shopping with latte in hand just to check out the latest eye candy…..all in the name of research, of course. (Okay, maybe I caved and bought a couple things, too.) According to those who are in the know about the fashion world, these are ten of the hottest trends for fall:

Sources: Cape, Pendant Necklace, Leather Jacket, Fall Colors,
Skinny Jeans, Faux Fur Sweater Jacket, Midi-Length Skirt,
Stacked Platform Pumps, Tie-Neck Blouse, Riding Boots
I must admit that I'm still on the fence about the whole leather and faux fur thing. Don't get me wrong, there are many people that can pull off that look really well – I just don't think I am one of them. If we swapped those items for, say, yoga pants and a fleece hoodie, then we'd have some fall fashion trends I could really get behind. In the meantime, until those pieces make their debut on the runway, I pinned these images on Pinterest as inspiration for the wardrobe I'd like to magically appear in my closet right now: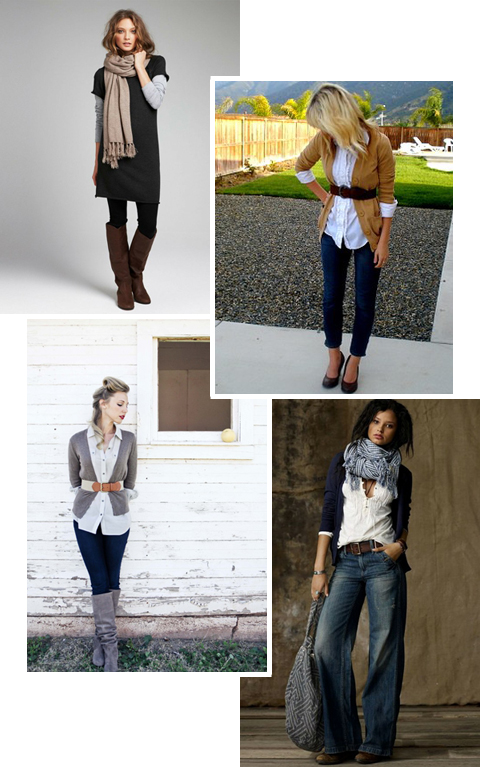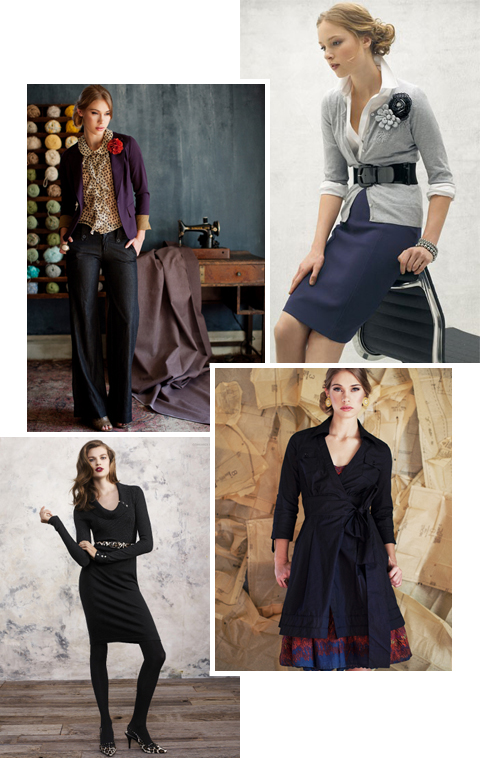 The common threads in these photos seem to be comfy layers paired with more fitted, feminine pieces and accessories like a high-waisted belt or scarf to pull the whole look together.
Or something like that.
Keep in mind, I have absolutely no authority to be writing about fashion on the internet and I'm totally making this stuff up as I go. All I truly know about the subject of fall fashion is that I must hunt down a new pair of riding boots to wear whilst sipping my Pumpkin Spice Latte. Because I bet it tastes even better when wearing cute shoes.