We were recently blessed with another beautiful niece! Little Miss Fia made her debut on June 24 – 6 lbs, 11 oz of pure sweetness sent straight from heaven. We've loved her to pieces from the moment we met her!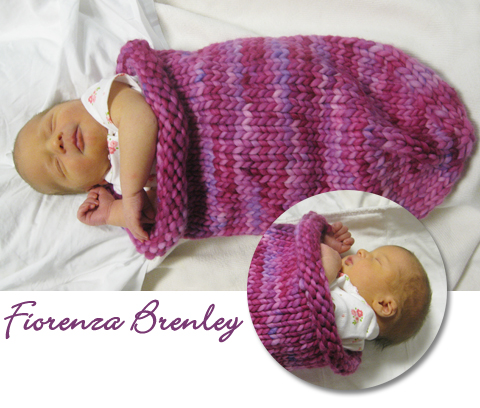 She is already the best little snuggle bug! I knitted this cozy sleep sack for her from the Laurel Love Cocoon pattern (except I used Malabrigo Rasta yarn and size 15 circular needles). Because Rasta is a super chunky yarn, it knit up quickly and only took one skein.
Judging by the peaceful expression on Fia's face, I'd say she likes napping in her cocoon. Kinda makes me want one in my size!