In my last post I mentioned that we were planning a little getaway to celebrate our sixth wedding anniversary. Every year we try to visit someplace we've never been and kept hearing wonderful things about Charleston, South Carolina, so we decided it was time to check it out for ourselves. I'm so glad we did! No place serves up Southern charm quite like Charleston!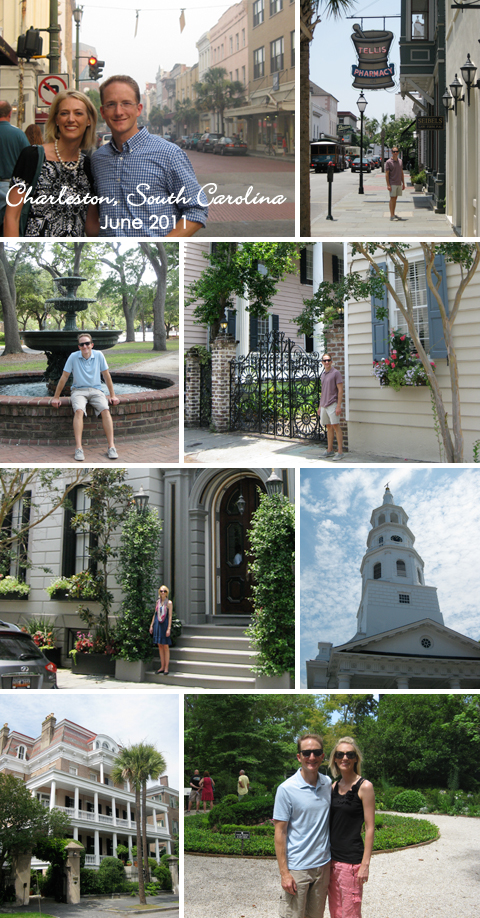 History is everywhere you look in Charleston. We enjoyed walking around the historic downtown while admiring the gorgeous architecture, window shopping along King Street, strolling through Battery Park, and touring Historic Charleston Foundation's house museums (Nathaniel Russell House and Aiken-Rhett House).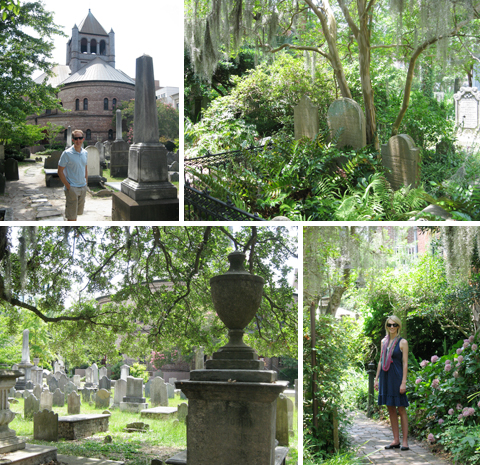 Almost every old church in Charleston has its own graveyard and we found them so fascinating because most of the headstones date back to the 1800′s and some are even as old as the 1700′s. I could have spent our entire trip just strolling through the cemeteries reading the markers! A couple of the more interesting graveyards we stumbled across were at the Unitarian Church and Circular Congregational Church. Jason wishes we would have gone on a ghost tour to hear the spooky stories behind some of the graves!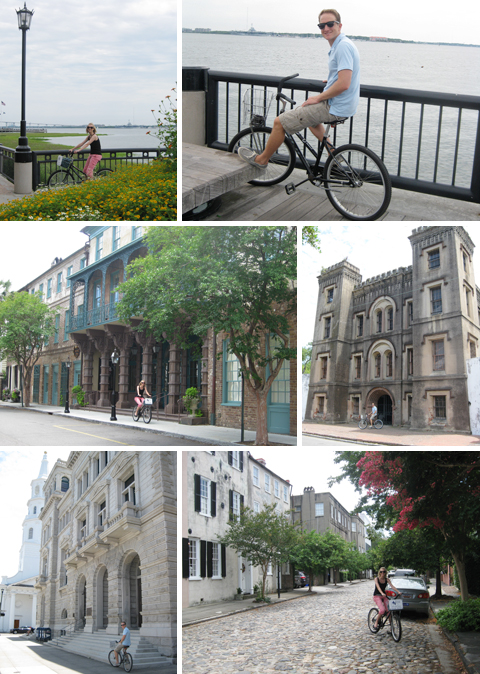 After an entire day of walking all over downtown, we finally got smart and rented bicycles the next day! This was by far the best money we spent. My favorite memory of the trip was cruising up and down the cobblestone streets of the historic neighborhoods on our bikes while gawking at the beautiful old mansions, then stopping on the waterfront for a picnic lunch in Battery Park where we watched a wedding going on in the gazebo.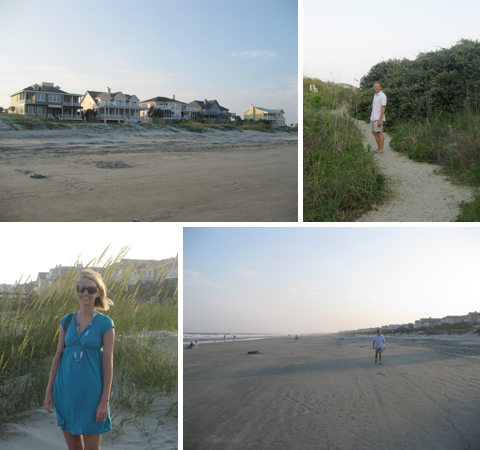 One day we explored a couple of the beaches near Charleston. Folly Beach has a laid-back beach town vibe, but it was super crowded the day we were there so we didn't enjoy it as much. Isle of Palms seems much quieter and cleaner. There are beautiful vacation homes lining the beach and a small village center with a few restaurants. We picked up a pizza from the local pizzeria and walked down to the beach to enjoy the sunset one evening.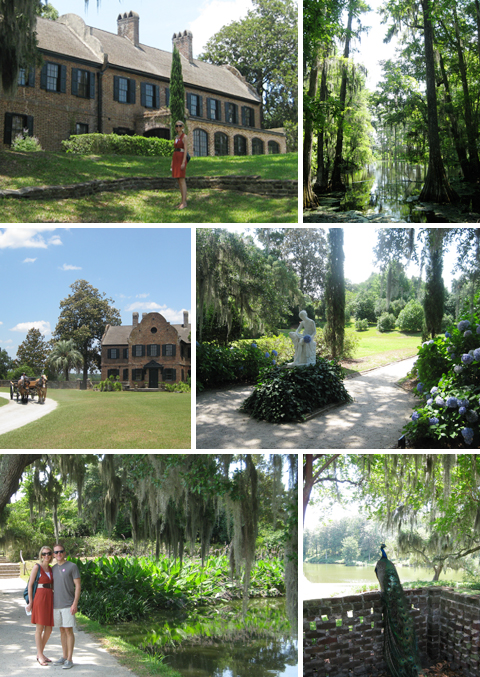 Middleton Place Plantation was another Charleston favorite. The plantation home, built in 1755, sits in the middle of the oldest landscaped gardens in America. This National Historic Landmark tells the story of the Middleton Family and the African American slaves who lived and worked on the rice plantation for four generations. There is something magical about the Spanish moss hanging from the massive live oak trees that transports you back in time….and makes you start tawkin' reeel Suthern.
Or maybe that's just me?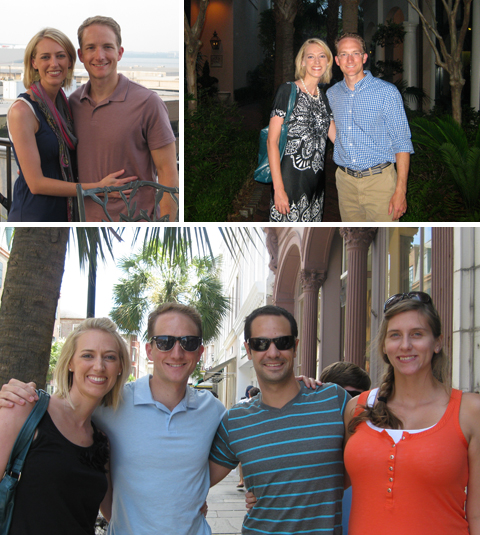 Of course, the primary objective on any vacation is to eat as much as humanly possible. We had a lot of good food (and sweet iced tea!) on this trip, but the meals at FIG and Pearlz Oyster Bar really put a taste of the South in my mouth! We also sipped overpriced cocktails at the Pavilion Bar, where it's really more about the great rooftop view than the drinks. Oh, and I can't forget the coconut cake for dessert at Peninsula Grill…it really did live up to all the hype!
Another highlight was meeting up with a long-lost friend for coffee! Emmanuel was a foreign exchange student at our high school and he and his beautiful wife now live in Charleston. We really enjoyed catching up with him and meeting Ashley for the first time.
We hope to go back to Charleston one year during the Preservation Society's famous Fall Tour of Homes and Gardens. Spring would also be a beautiful time to visit when the azaleas are in bloom at Middleton Place. Anyone want to join us?