This weekend marks six years of holy matrimony for us! Instead of exchanging gifts, we have a tradition of celebrating our wedding anniversary by taking a trip to a place we've never been. Some years we go on a big adventure to a faraway destination; other years our vacation is not quite as exotic. Nonetheless, we always look forward to this time away to relax, recharge, and make new discoveries together. We fully plan on continuing this tradition 'til death do us part!
Honeymoon – June 2005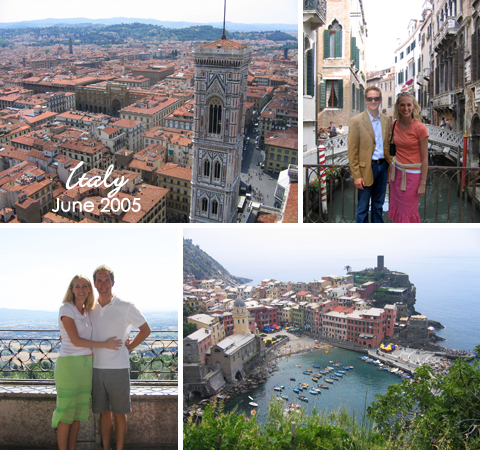 Our honeymoon was absolutely incredible! We spent two weeks in Italy enjoying the food, culture, art, and architecture. The majority of our time was spent in Venice, Florence, and Cinque Terre, although we also ate our way through some of the smaller villages scattered throughout Tuscany. It was truly an amazing trip and we can't wait to go back and explore more of Italy.
First Anniversary – June 2006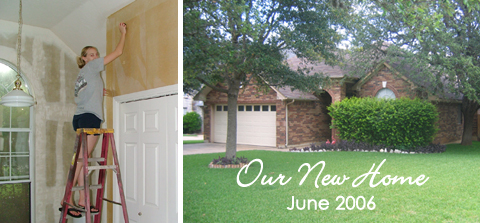 We had a big vacation to the Dominican Republic planned for our first anniversary, but then we put an offer in on a house just as we were finalizing the trip. There went our travel fund! We closed on our new home on June 9, 2006….just two days before our first anniversary. We celebrated the big day by stripping off wallpaper. Romantic.
But we still plan to take that trip to the Dominican Republic one of these days!
Second Anniversary – June 2007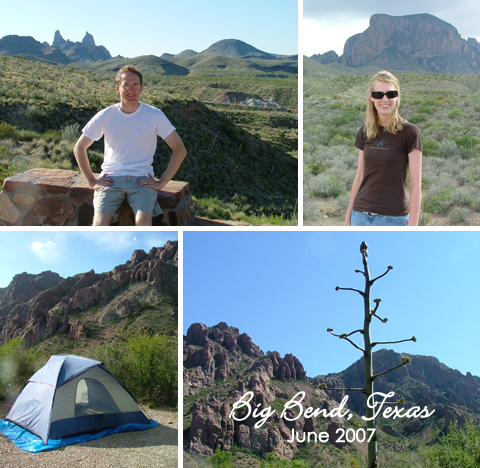 This was one of our low-budget excursions (note home purchase above!) but we had so much fun exploring Far West Texas together. We camped three nights in Big Bend National Park, then spent time in Terlingua, Marfa, Alpine, and Ft. Davis. One of the highlights of this trip was attending a Star Party at McDonald Observatory. We love this part of Texas so much that we keep hounding our family to go back with us! (Come on y'all…it'll be SO fun!)
Third Anniversary – June 2008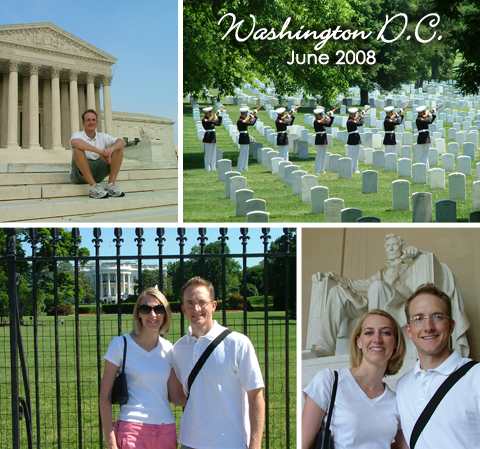 We celebrated year #3 in Washington, D.C. I had been to D.C. with my family as a teenager, but Jason had never been (and he was a Political Science major, for crying out loud!). So we toured the sites, visited the museums, and brushed up on our U.S. history. Oh, and almost got arrested for unknowingly trespassing on the White House lawn.
God bless America.
Fourth Anniversary – June 2009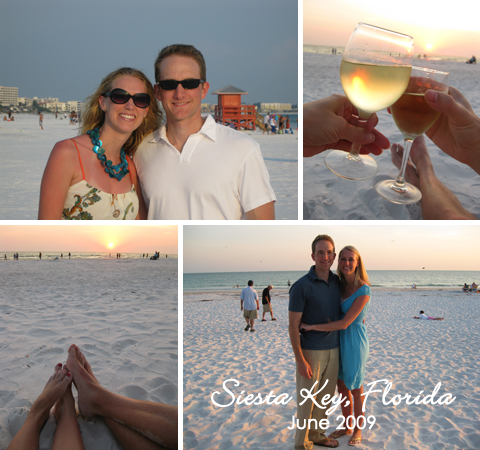 We toasted four years of marriage on the sugary white sand beaches of Siesta Key, Florida. While we were mostly beach bums on this trip, we still managed to squeeze in a little sightseeing around Lido Key, Longboat Key, and Anna Maria Island. We were pleasantly surprised by how clean and pristine all the beaches were in this part of Florida!
Fifth Anniversary – June 2010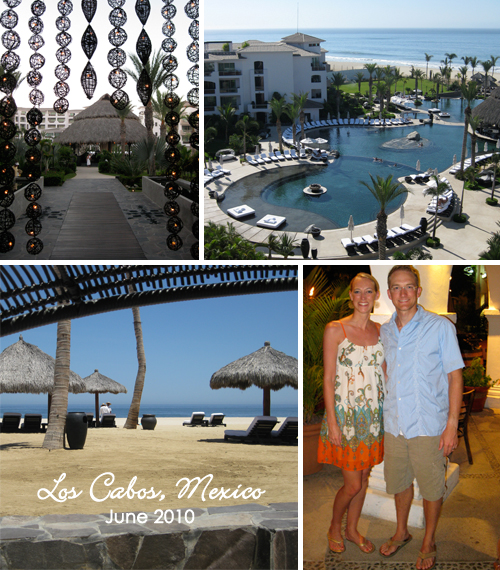 Our fifth anniversary took us to Los Cabos, Mexico where we spent five glorious days at Cabo Azul Resort. We walked along the beach, relaxed by the pool, indulged in massages at the spa, and dined on incredibly fresh seafood. So many times over the past year we've wished that we were right back there in Paradise!
Sixth Anniversary – June 2011
So, where are we celebrating year #6? Stay tuned!