I'm noticing a new trend popping up on a lot of design blogs recently – furniture made from reclaimed shipping pallets. Ever since I spotted this funky green coffee table for my Retro Glam mood board, I've become slightly obsessed with finding new ways to upcycle pallets into functional pieces for the home.
Wooden pallets are pretty easy to find. Often warehouses and hardware stores have an abundance that they are more than happy to give away or sell inexpensively. However, some shipping pallets are treated with toxic chemicals or may contain harmful bacteria, so its helpful to educate yourself first so you'll know which ones to steer clear of and which types are safe. Once you've found good and sturdy pallets, the possibilities are endless!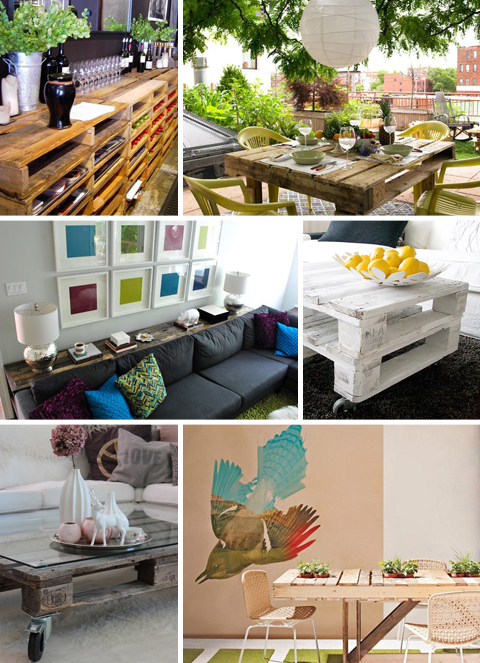 clockwise from top: Pallet Shelving, Pallet Outdoor Dining Table,
White Pallet Coffee Table, Pallet Dining Table, Glass-top Pallet Coffee Table,
Pallet Console Table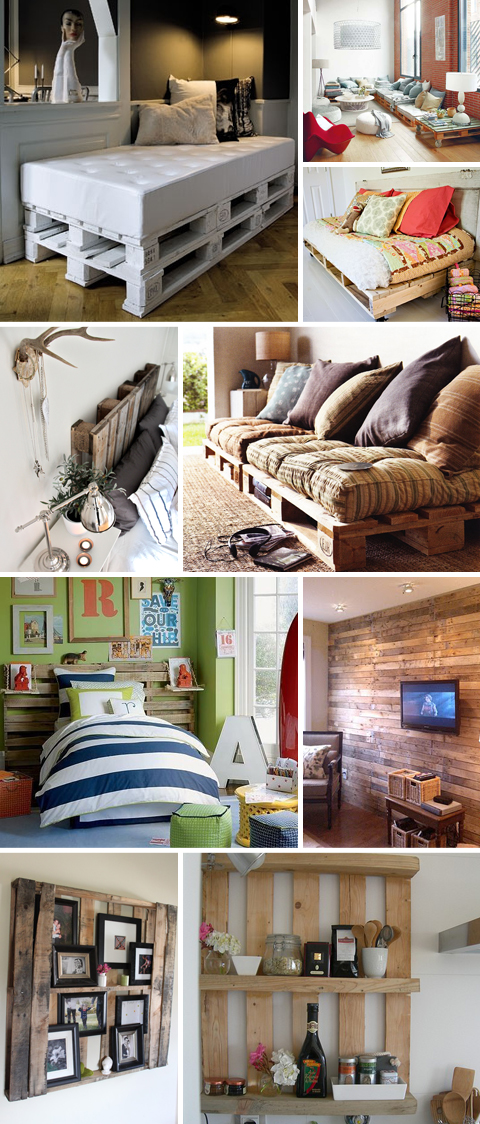 clockwise from top: White Pallet Daybed, Pallet Loft Furniture,
Nursery Pallet Reading Bed, Low Pallet Seating Bench,
Pallet Wall, Pallet Kitchen Shelves, Decorative Pallet Shelving,
Pallet Headboard Wall, Pallet Headboard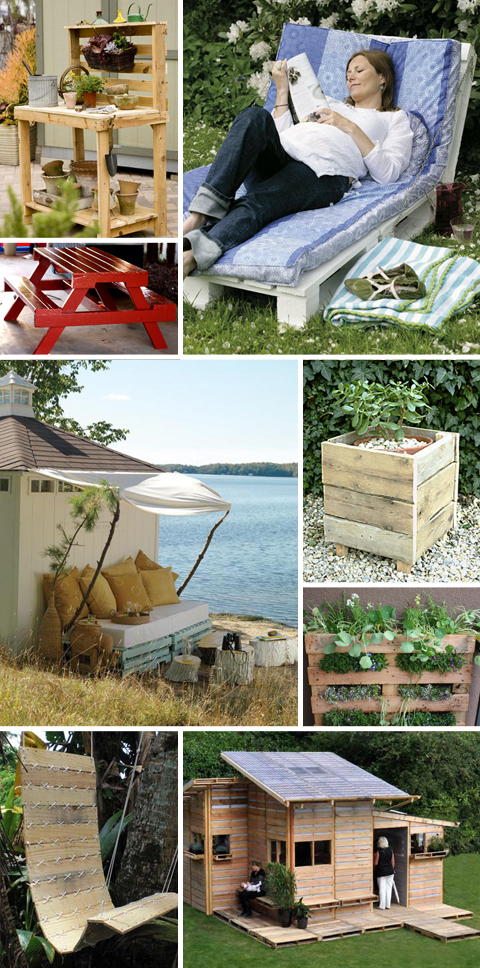 clockwise from top: Pallet Potting Bench, Pallet Lounge Chair,
Rustic Pallet Planter, Pallet Garden, Pallet Refuge,
Pallet Swing Chair, Pallet Shaded Retreat, Pallet Picnic Table
Basically you could decorate an entire house, inside and out, with recycled pallets! I'm especially fond of the coffee tables, though, because I'm a total sucker for any piece of furniture with caster wheels. Now I just need to hunt down some pallets!