Thanks to the record-setting snowstorm that blanketed Oklahoma this week, we still have about a foot and a half of snow on the ground at our house. While I've quite enjoyed being snowed-in for a few days, cabin fever has definitely started to set in now (although, I certainly can't complain about being stuck indoors when the view out the window is a beautiful, ice-coverd lake!). Nonetheless, today we took a long hike outdoors to get some fresh air and soak up a little sunshine before the next wave of snow hits.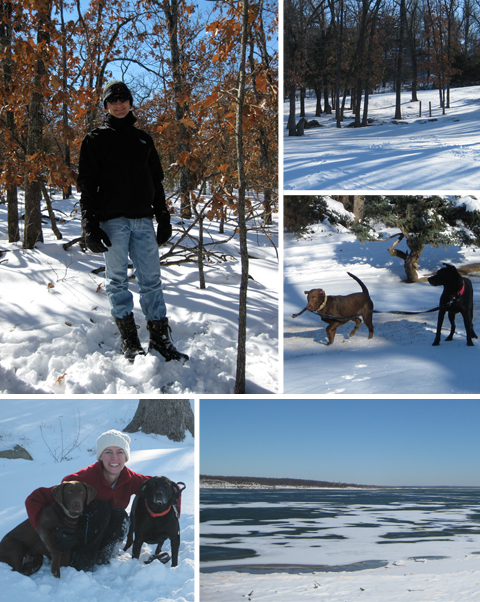 The snow and the fireplace have provided a scenic backdrop for getting some knitting done. This weekend I finished a scarf I started before Christmas. While the pattern promised to be a quick project that could be knit up in 2–3 hours, it took me significantly longer because I kept knitting too tightly and had to start over numerous times. But once I finally got the rhythm down, the scarf did come together pretty quickly. I used size 17 needles and 1 hank of Twinkle Soft Chunky yarn in Fig (kind of a purplish-brown color). The result is so soft and fluffy! I made this scarf as a gift and now I'm wanting one for myself, too!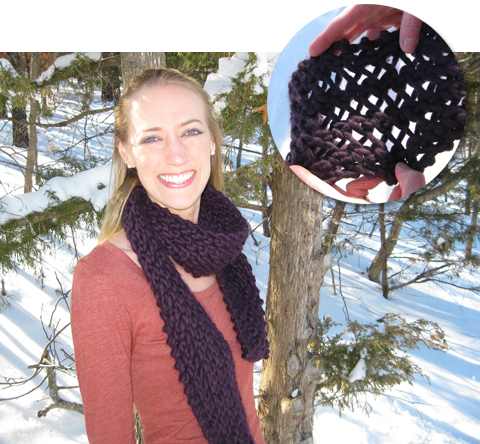 More snow is headed to Tulsa this week but, fortunately, my needles won't have a chance to rest. I'm starting the Knitting 202 class at Loops on Monday and am excited to learn about cabling and using double-pointed needles. Gotta make more cute things to keep warm, you know!