Before I sign off for the holidays, I want to share a little secret you may not know about me. For as long as I can remember, one of my dream jobs has been to work in a gift-wrapping kiosk at the mall during Christmas. (I know, it's a pretty lofty thing to aspire to but sometimes you have to dream BIG!)  Seriously, wrapping presents is one of my guilty pleasures. I've even been known to purchase gift wrap a year in advance and plan entire decorating schemes around it. I think it goes back to my obsession with anything made of paper.
Despite all the thought I put into coordinating gift wrap and ribbon every year, it never fails that I run out of supplies right in the middle of my wrapping frenzy. Perhaps there are a few little elves out there in the same boat who could use a hand getting those presents under the tree, so here are some resourceful ideas for creating festive packages from items you probably already have around the house or can download from the World Wide Web.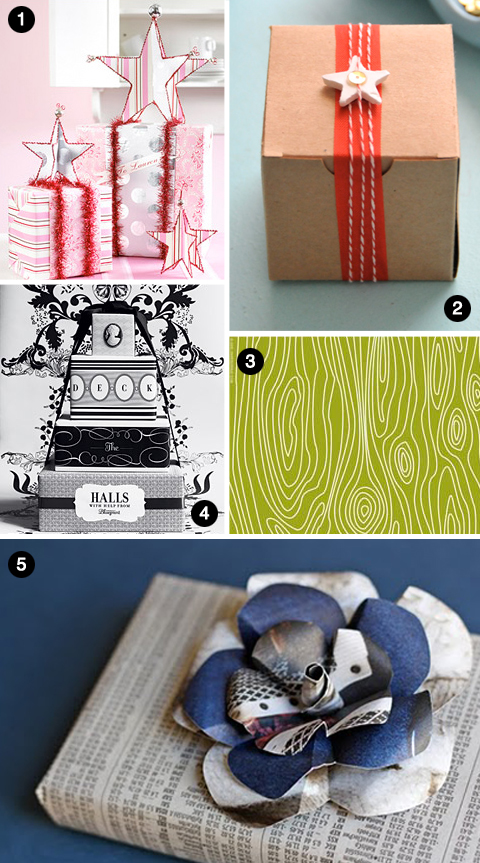 1. Paper Star Toppers 2. DIY Clay Star Trim 3. Fois Bois Gift Box Template
4. Printable Graphic Wrapping Paper 5. Recycled Paper Flower Tutorial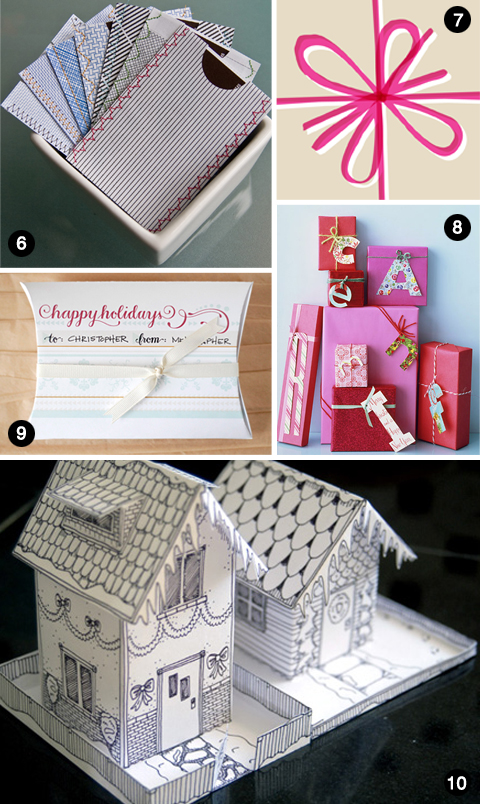 6. Recycled Gift Card Envelopes 7. Printable Bow Gift Tag
8. DIY Monogram Gift Labels 9. Printable Candy Box Template
10. Gingerbread House Gift Box Template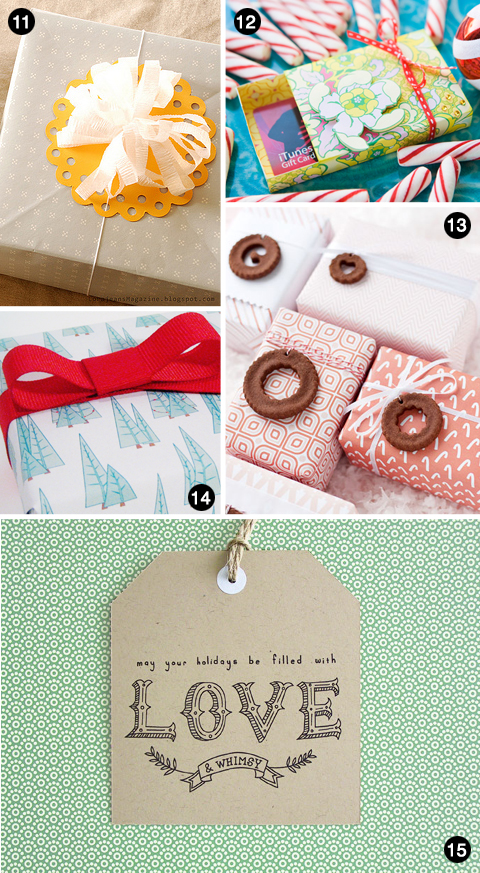 11. Origami Box Tutorial 12. Free Gift Card Box Pattern
13. Printable Holiday Gift Wrap 14. Printable "Trees Please" Gift Wrap
15. Downloadable Typographic Gift Tags
Hopefully those same little elves have already finished their holiday shopping because, while I'm happy to help wrap presents all day long, there is no way I'm stepping foot inside a store on December 24th!
Wishing you and yours a Merry little Christmas!