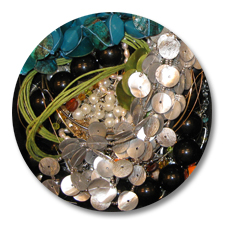 This weekend I decided to do something about the chaos inside my jewelry box because all my necklaces were somehow tangled together into one giant ball. (Perhaps it's a good thing they come from Target, not Tiffany's!) Anyway, after I spent a sweet forever unraveling them, I decided there had to be a better way. Inspired by some hooks in the junk drawer and an old frame from the garage, I created a jewelry organization station.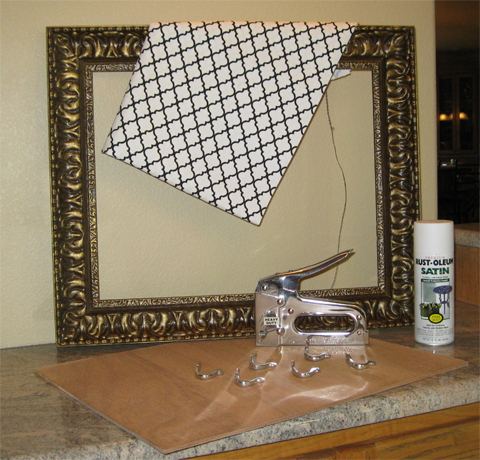 These are the supplies I used for this project:
Salvaged 16″ x 20″ Frame
1/4″ Plywood, cut to fit frame
1/2 yard Fabric
Spray paint
8 Hooks
Screws
Screwdriver
Staple Gun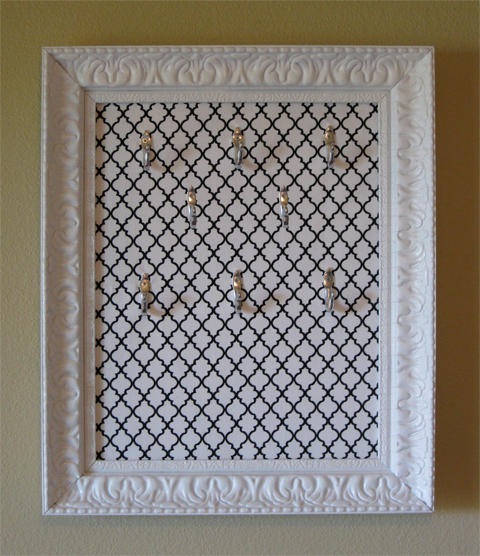 First I painted the frame with white spray paint. While the frame was drying outside, I covered the plywood with fabric and secured the overlapping edges on the back side with staples. Then, I poked tiny holes in the fabric to mark where the hooks would go. Since I have quite a few necklaces, I used 8 hooks and spaced them out to accommodate various lengths. The hooks were then attached to the fabric-covered plywood with 1/4″ screws.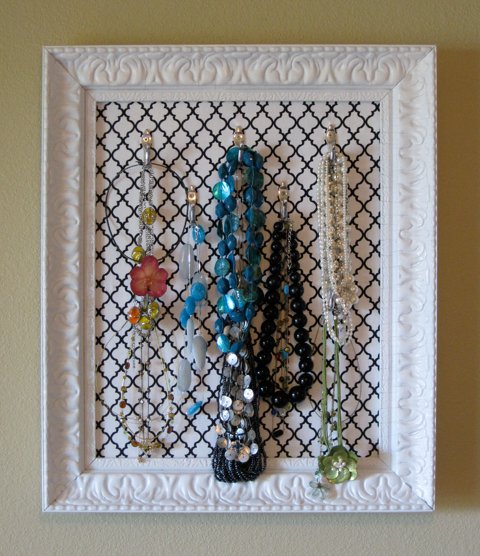 Voilà! The finished product looks like a piece of artwork hanging in my closet and even makes getting dressed feel kinda glamorous! Since I already had most of the supplies on hand, the entire project cost less than $10. That makes me one very happy (and organized) frugalista!