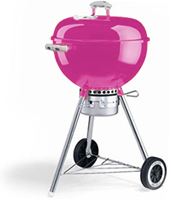 It's Summertime and the livin' is easy…
especially when it comes to cooking! It is just too darn hot right now to be slaving over the stove, so most evenings we've been firing up the barbecue instead. Usually we just grill fish or chicken, along with whatever fresh veggies we picked up that week at the Farmer's Market. It makes an easy, yet healthy dinner…and the best part is that very little cleanup is required. Gotta love that!
I'm always looking for new dinner ideas to add to my repertoire and was excited to see that Kelly is doing a roundup of favorite grilling recipes on her blog this week. I felt inspired to share our tried and true favorites, so I compiled them into a handy downloadable cookbook.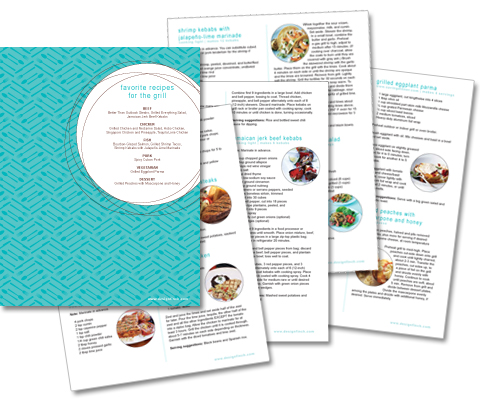 Download our Favorite Recipes for the Grill
I've tried countless recipes, but these 13 are guaranteed to be tasty every time! Let me know if you decide to try any of them. Don't miss the recipe for grilled peaches with mascarpone cheese and honey; it will cause you to question how you ever lived without it. (And while we're on the subject, I have no idea what mascarpone cheese is exactly…only that it is delicious and it lives on the yogurt aisle, not with the cheeses as its name implies!)
What are your favorite summer recipes?