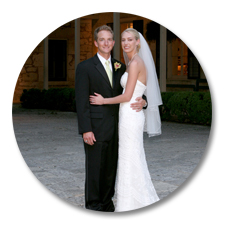 Five years ago today I married my best friend. What a wonderful day that was! We were married at Southwest School of Art & Craft on a hot June evening in San Antonio, Texas. At that point Jason and I had been dating for almost 7 years, first in high school and then throughout college. Even though we were young, I knew early on that I wanted to spend the rest of my life with this amazing man.
When it came time to plan our big day, we both agreed that the venue had to be religiously and architecturally significant. The first time I visited Southwest School of Art & Craft, I was drawn to the rich history contained within the complex's thick limestone walls and knew immediately that it was the perfect location for our wedding. The site dates back to 1851 when it was established as Ursuline Academy & Convent, a Catholic school for girls, along what is now known as San Antonio's Riverwalk. When the convent moved across town more than 100 years later, the abandoned buildings fell into disrepair. The San Antonio Conservation Society purchased the property in 1965 and it was eventually renovated to house the Southwest School of Art & Craft. Now listed in the National Register of Historic Places, the remaining chapel and academy structures represent a rare example of French Gothic architecture in Texas.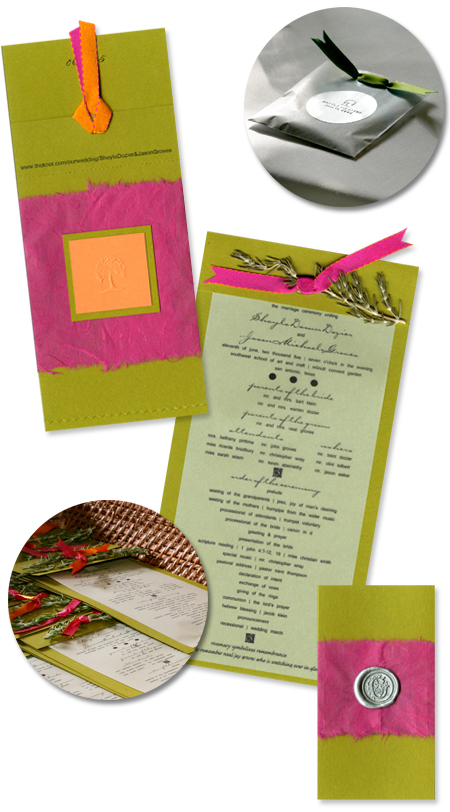 Not only was the venue important to us, but so was creating a personalized graphic identity for our wedding. I custom designed the invitations, programs, thank you notes, favors, and hospitality gifts around our hot pink, orange, and chartreuse green color scheme. The day before the wedding we tied sprigs of fresh rosemary to the programs as a symbol of remembrance for Jason's father who passed away the previous year.
I wish I had photos to share of the hospitality gifts my Mom and I made for our out-of-town guests because they turned out really cute. As guests checked into the hotel they received a hot pink Chinese take-out box filled with bottled water, Mexican wedding cookies, and a pocket-sized guide of fun things to do around San Antonio. Of course, everything was customized with our monogram and packaged in the signature wedding colors.

Guests arrived to our wedding by riverboat. We were married under a canopy of huge pecan trees in the Convent Garden while a string trio played softly in the background. Floral arrangements included ranunculus in shades of hot pink and bright orange, chartreuse hydrangeas, cymbidium orchids, and white stock.

Immediately following the wedding ceremony, guests enjoyed cocktail hour in the River Garden before the celebration moved inside the gorgeous gothic chapel for dinner and dancing to the sound of The After Hours Band. What I wouldn't give for another slice of that delicious cake! At the end of the evening, the riverboat carried us to our hotel on the Riverwalk.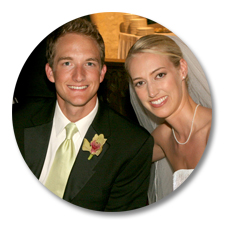 There's not much I would change about our wedding. Looking back at these photos brings to mind so many happy memories from this day 5 years ago. Fortunately the fun didn't stop there! Each year of marriage gets even sweeter and I'm so thankful for every day I get to live life with my best friend by my side. Happy 5th Anniversary, Mr. Groves!