Yesterday marked my last day working for the State of Texas. For 7 years I worked at the Texas Historical Commission, initially as an architectural designer with the Texas Main Street Program and most recently as a graphic designer in the Marketing Communications Division. I vividly recall my first experience with the commission as an architecture student at Texas A&M.
During the last semester, my Historic Preservation class took a field trip to Austin to learn about the Texas Main Street Program. After meeting with staff and touring the office, I commented to one of my classmates that it must be exciting to work in that little pink house every day. Little did I know, I'd soon be doing exactly that!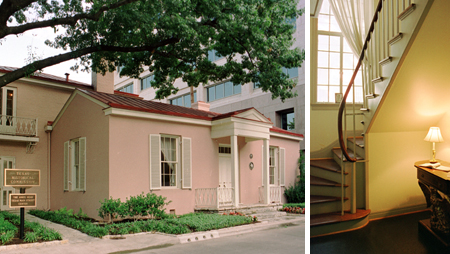 Photos courtesy Texas Historical Commission
The pink house actually has a name, the Christianson Leberman building, and is just next door to the state capitol. In addition to being in the middle of all the political action, the location is also a popular spot in Austin to film movies. On my way to lunch one day, I caught a glimpse of Billy Bob Thornton filming a movie in the street near our office!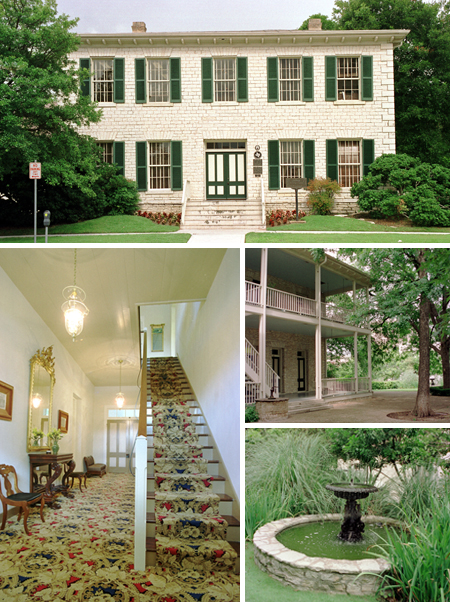 Photos courtesy Texas Historical Commission
A few years later, I transitioned within the commission to the Marketing Communications Division. As a result, my office then moved a few blocks away to the Carrington Covert House. My favorite feature of this historic property is the peaceful garden out back. It's a little oasis in the heart of downtown Austin. I spent many afternoons enjoying my lunch in that garden.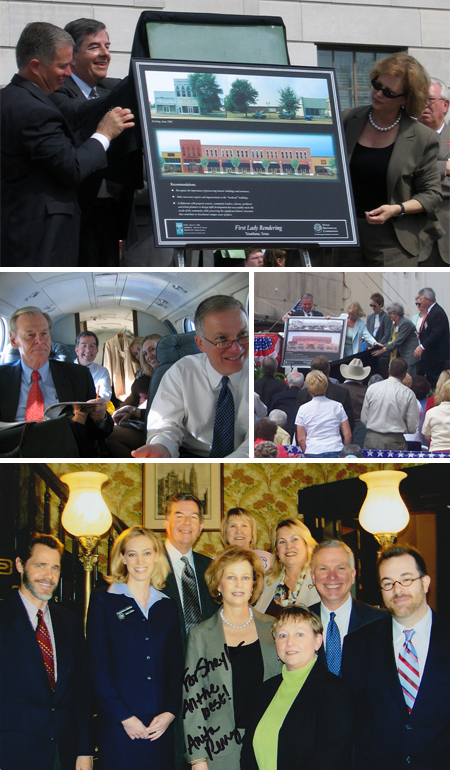 Photos courtesy Texas Historical Commission
I was fortunate to work on so many fun and meaningful projects during my time at the Texas Historical Commission. Some of my best memories were made traveling to small towns all over the state for site visits. I met many remarkable people while consulting with building owners, participating on resource teams, and visiting Main Street communities with the First Lady's Tour. I especially enjoyed designing the architectural renderings that Mrs. Perry unveiled for each new Main Street city.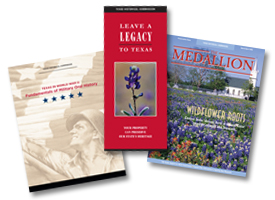 As graphic designer, I produced many of the agency's print publications including a bi-monthly magazine called The Medallion. I also helped maintain the website and designed promotional materials for the Annual Historic Preservation Conference.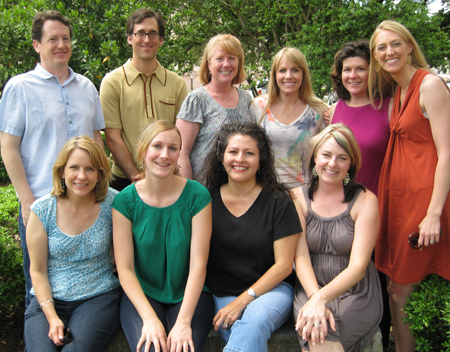 Without a doubt, I will miss working on such fun and important projects, but more than that, I will genuinely miss the dedicated, talented, and passionate people that I was fortunate to have worked alongside. That being said, I'm excited to embark on this new adventure and find out what God has in store for me career-wise once we move to Tulsa. If history serves as any indication, I'm confident it will be something great!