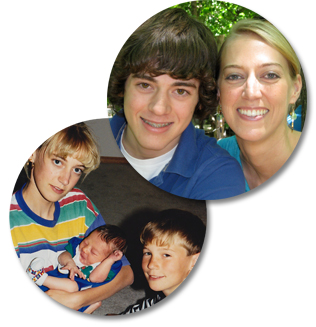 My baby brother was born 15 years ago today. Jacob brings immeasurable joy to our family; there is never a dull moment with him around. He is truly one of the kindest and most considerate people I know. Jake, I am so proud of the young man you have become and know God has amazing things in store for your future. And, although you no longer fit in my arms, I think you're still a cutie pie!
A couple of years ago when Jake turned 13, I had the great honor of designing his Bar Mitzvah invitations. There were two invitations – a formal one for the Bar Mitzvah service and a more casual one for the Blues Brothers themed party that followed. I also designed matching notecards, personalized with his name, for thank you notes. The masculine black, silver and blue color scheme was carried throughout the invitations, stationary and party decor to tie everything together.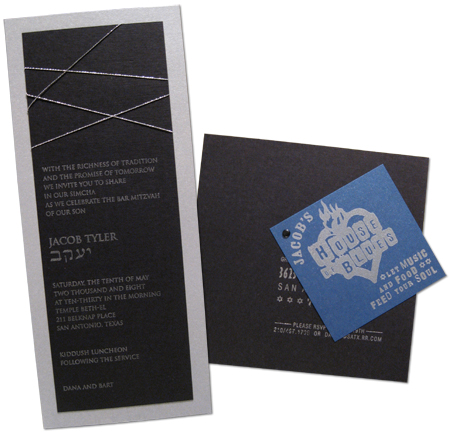 One of the things I love about Jacob is that he has definite opinions about what he likes and does not like. Even though I'm a professional graphic designer and design invitations for clients all the time, I was so nervous to take on the most important client of all, my baby brother. But we had great fun working together and I think the end result fit his personality perfectly. I'm sure that before I can even blink it will be time to design his graduation invitations!