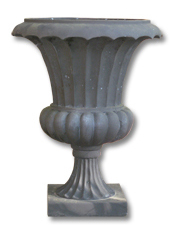 Meet one of the most versatile objects I own….the trusty garden urn. It made its debut as decor in my wedding almost 5 years ago and has served multiple uses around the house ever since. In the spring and summer it greets guests with colorful flowers on the front porch. When the weather turns cold, the urn finds shelter indoors holding our Christmas tree.  I've even filled it with ice to keep beverages cool at backyard barbecues. The possibilities are endless!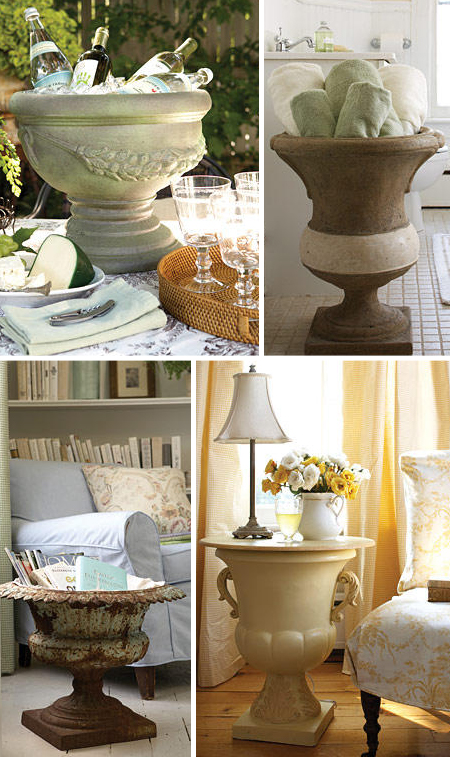 These are some of my favorite ideas from Elle Decor. Urns can make fabulous organizational tools, too. My mom keeps one in her craft room to wrangle big bolts of fabric and rolls of wrapping paper.
This week I hauled the ol' urn out to the front porch again but was unsure about what plants to use until I came across this article in last month's Southern Living. It describes the three elements needed to create interesting planters:
Thrillers- something tall and dramatic
Spillers- something to trail over the sides
Fillers- something to add color
I found the following gorgeous examples of container gardens that employ these principles online at White Flower Farm to serve as inspiration.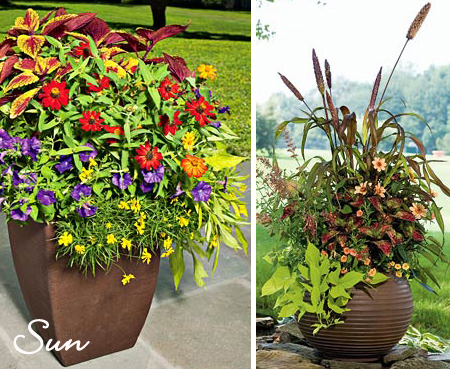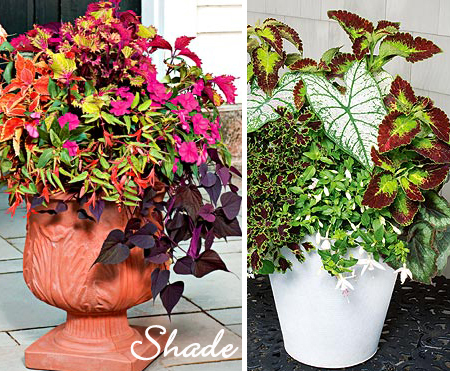 So, with plant list in hand I marched off to the local nursery and came home with Dracaena Spikes and Caladiums for "thriller", English Ivy for "spiller" and Impatiens and Coleus for "filler" — all vegetation that seems to grow well in shade to part sun in our hardiness zone.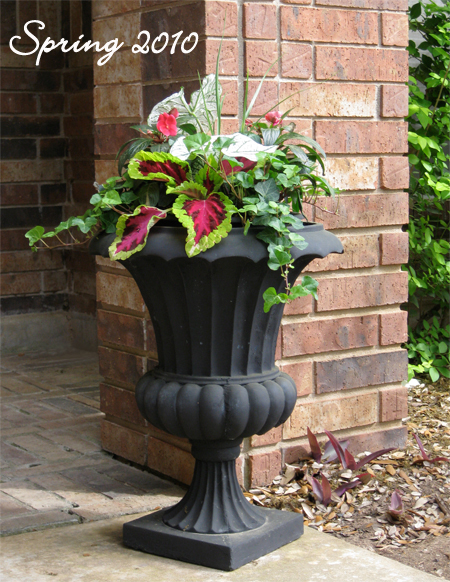 What do you think of the result? Personally, I feel it could use more "thriller".
I always have such high hopes for gardening in April, but sometime around the first week of June my enthusiasm begins to fade as the temperature rises. We'll see how long these plants survive this year. The good news is I can always find another use for this handy urn as soon as my green thumb goes south.