I know it's still February, but I'm already in spring cleaning mode. While organizing files on my computer, I came across an invitation I designed this time last year for my sweet friend Christian's bridal shower which was held at a vineyard in Driftwood, Texas. Of course there was wine tasting involved, so I didn't have to search far for inspiration!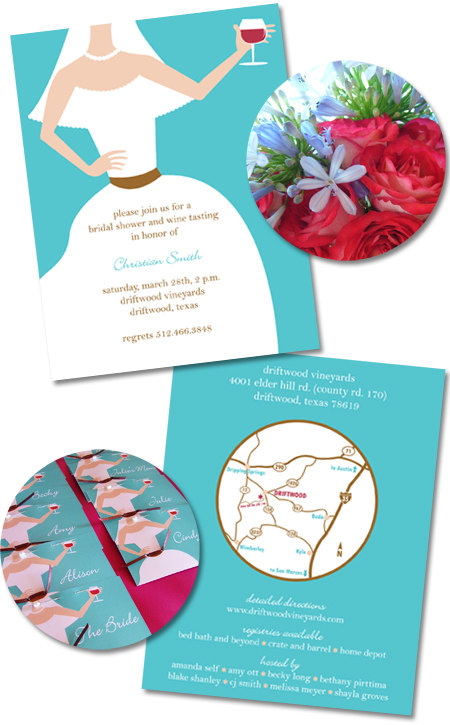 I created the illustration of the bride holding a wine glass and carried it across the invitations and nametags to emphasize the theme. If you look closely at the nametags, you can see where I tied a thin, brown ribbon to embellish the bride's sash. It's all about the details, people!
Hopefully another occasion for celebration rolls around soon. I love designing invitations, especially for a dear friend.