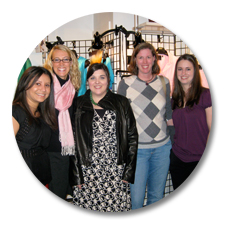 This week our sorority alumnae group hosted a great event called "Love Yourself". One of our members is a wardrobe consultant and she opened her showroom to the Delta Gammas and shared fashion tips for every body type. It was fun to catch a glimpse of the spring trends and color palettes, although Miranda warned us not to jump on every fashion bandwagon just because it's the latest thing. Know thyself! Embrace the body you have NOW and only buy items that fit, flatter and function well.
We were encouraged to choose a fashion icon, ideally someone who shares your body type and whose sense of style you really relate to. You can learn a lot just by observing what that person wears and noting why it works for them. Great tip, right!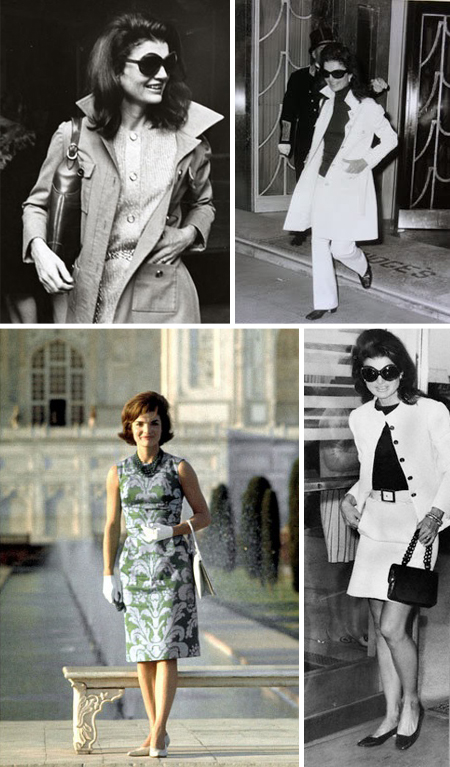 My fashion icon is most definitely Jackie Kennedy. I think she is the definition of grace and I really admire the classic simplicity of her style.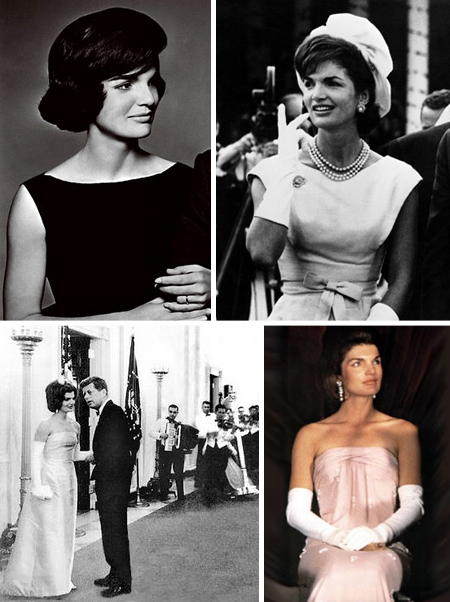 Studying her wardrobe closer, I was able to pick out the design elements that most appeal to me:
Tailored lines emphasize her great silhouette.
Bateau necklines are conservative, yet feminine.
Monochromatic palettes keep it simple.
Signature accessories (over-sized sunglasses and pearl necklace) add sophistication.
Less is more.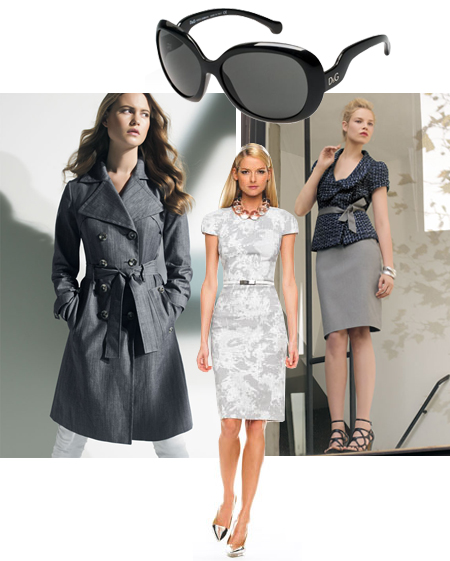 Clockwise from top: D&G Sunglasses, Classiques Entier Tweed Jacket,
Michael Kors Belted Sheath Dress, Calvin Klein Belted Trench
With those themes in mind, I channeled my inner Jackie O and went in search of pieces I would love to add to my own wardrobe. None of these things are actually in my price range, mind you! But now that I know what to look for, I can bargain shop with a purpose.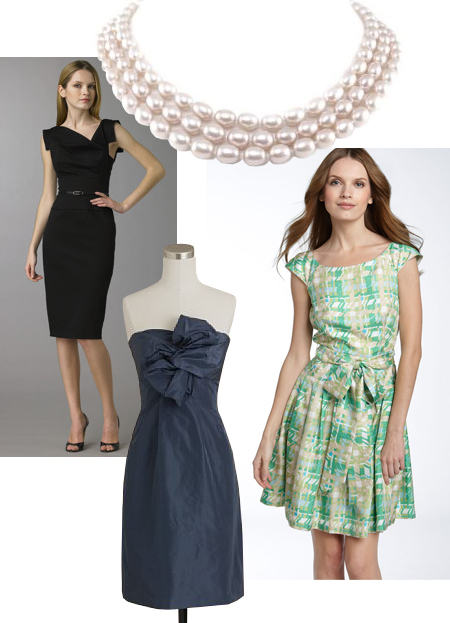 Clockwise from top: Freshwater Pearl Necklace, kate spade Joelynn Dress,
J. Crew Silk Taffeta Bow Monde Dress, Black Halo Jackie O Dress
Do you have a fashion icon? If so, who is it and what do you most admire about their style?