I'm head over heels for Paper Source's envelope templates! I've been coveting these babies for a while now and finally have a set to call my very own (thanks, Mom!). It's the little things in life that make me happy.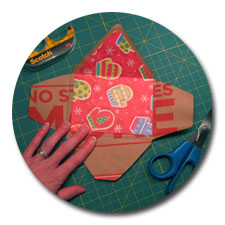 My envelope-making fore entailed recycling paper grocery bags and holiday cards into personal stationary. I chose the 4-bar size and simply traced the template onto a paper grocery bag, cut out the shape and scored the folds. Old holiday cards proved to be the perfect size for lining the envelopes. Assembly was made easy with double-sided tape and the flap was secured with a sticker for mailing.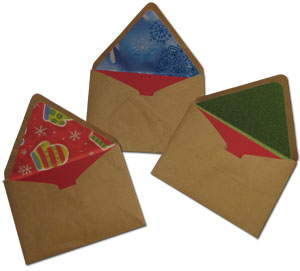 Pretty good for a first attempt, dontcha think? Just image opening your mailbox to find gorgeous envelopes constructed from old family photographs, colorful magazines or last year's calendar. Perhaps it would make all the bills mixed in a little more tolerable.